WE MAKE VACATIONS MAGICAL
Wildlife Tour Of Kanha & Bandhwagarh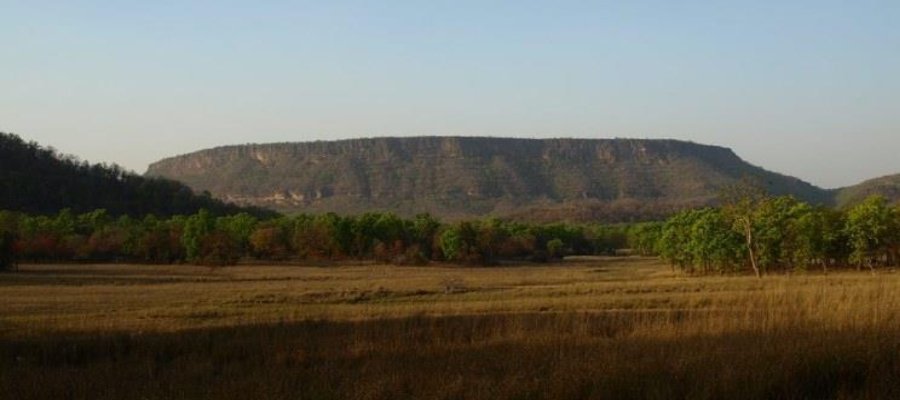 About Madhya Pradesh Holidays
Madhya Pradesh is the reason you love to travel. That faraway-from-home feeling, with the convenience of actually being close enough. For all you have to do is a journey to the heart of India, to discover a land so beautiful, diverse, majestic and blessed with nature, that it will leave your wanderlust truly satiated. Little wonder that in recent years, Madhya Pradesh holidays have become hugely popular, for families, friends, couples and soloists alike.
Madhya Pradesh tour packages are ready-made for you to plan an impromptu escapade, or they can be tailor-made for an advanced departure. Whichever path you select, they both lead you to this spectacular destination that's got everything you want, and then some. Discover Madhya Pradesh tourism packages that are imagined, drafted and curated by India Travels and Tours's experienced world wanderers and travel experts, in collaboration with the most reliable and prominent logistics, lodging, food and activity partners. Ensuring all your needs and wants are well taken care of, so that you can fully immerse yourself in the marvels of MP tourism, and go home feeling refreshed and recharged for life ahead.
For an in-depth view of what to expect and what's on offer, check out our packages. Where you can get an in-depth view on the things to do in Madhya Pradesh, best time to visit Madhya Pradesh and what Places to visit in Madhya Pradesh, amongst other valuable information to book the most suitable Madhya Pradesh tour package for you.
Highlights of MP Tour Packages
Madhya Pradesh is where much of India's diversity collides. The state sits at the heart of the country, sharing its landlocked borders with Uttar Pradesh, Chhattisgarh, Maharashtra, Gujarat and Rajasthan. Modern-day Madhya Pradesh is a place with a fascinating history that can be traced back to genuinely archaic times. Indeed, many relics have been discovered here dating 1500 BC! Fast-forwarding through the centuries, Madhya Pradesh witnessed many an empire rise and fall. Each building their palaces, monuments, towns and sacred sites along the way. See them all or just a select few, with Madhya Pradesh tourism packages, from the Bhimbetka rock shelters to the temples of Khajuraho and Gwalior Fort.
But a glimpse of this rich history and culture is not all that Madhya Pradesh tourism is famous for. The state is also home to abundant and flourishing natural heritage. The kind found only in a handful of places around the world. This includes six major wildlife reserves, including twenty-five sanctuaries and the magnificent Vindhya and Satpura mountain ranges, that serve as home to lush floral and countless endemic as well as migratory species. And yes, this includes the most sought after animal of all — the enigmatic tiger. Wildlife or safari Madhya Pradesh tours are your best bet to witness tigers in the wild.
The fun doesn't stop there. Madhya Pradesh has vibrant festivities and celebrations, as well as a tribal culture that defies the modern age. Sample them on your MP tour packages to partake in their colourful customs and traditions. Madhya Pradesh tourism packages are available from all major cities and towns across India comprising of Mumbai, Hyderabad, Kolkata and Cochin. This has been curated for your ease and convenience, by our travel experts. Make your next holiday, your best holiday, only with India Travels and Tours.
DAY 01: Jabalpur - Bandhavgarh (170 Km / 3-4 hrs drive)
Pick up from Jabalpur Airport / Railway station. Transfer to Bandhavgarh. Check in to the Hotel. Overnight at Bandhavgarh Hotel .
DAY 02: Bandhavgarh
An early morning Safari experience waits for you, begin your day with bed tea and some biscuits and leave for the adventure. The safari ride into the jungles of Bandhavgarh National Park is a thrilling experience and extensive one too. The duration of the safari is about five hours, the ride is made better with the knowledge of an experienced guide. You return back to the resort at around 11 am for lunch and after that you can take some rest. The Evening Safari begins at 3.30, you depart to have another kicking experience in the jungle and return after three hours. On your return, your evening tea awaits you soon followed by dinner. This hectic day ends with your relaxed retirement in the comfort of the resort. Overnight at Hotel .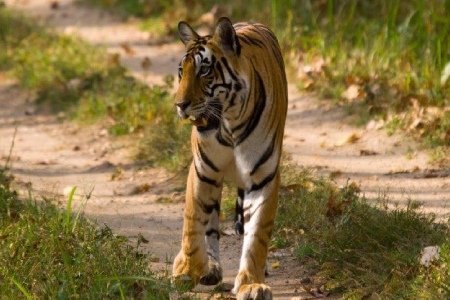 DAY 03: Bandhavgarh - Kanha (206 km / 4-5 Hrs Drive)
After Breakfast , proceed for Kanha. Check in to the Hotel. After having lunch in afternoon, we will head to evening safari to spot wildlife attractions like Tigers, Leopard, Barasingha, Wild Dogs, Hyena and other mammals in Kanha Tiger Reserve. Late evening, we will take you back to resort where you can enjoy dinner and stay overnight Kanha. Early morning, we will take you to the last safari ride in open jeep to explore the flora and fauna of tiger reserve and drop you back to the resort. Here, you will have your breakfast and prepare for check-out and drive back to Kanha. Overnight stay in Hotel.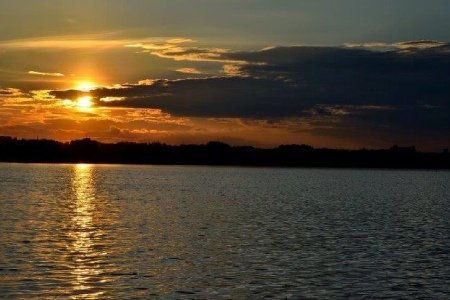 DAY 04: Kanha
Early morning, we will take you to the last safari ride in open jeep to explore the flora and fauna of tiger reserve and drop you back to the resort. Here, you will have your breakfast and prepare for check-out and drive back to Kanha. Overnight stay in Hotel.
DAY 05: Kanha – Jabalpur (166 km / 3-4 hrs drive)
You get up for a relaxed morning; breakfast will be served followed by your time to check- out of the resort. Your short trip comes to an end with your drive back to Jabalpur Airport/ Railway station for your further journey.
Kanha :
Kanha National Park
Bandhavgarh :
Moring Jeep Safari - Bandhavgarh National Park
Transfers & Sightseeing by AC SUV (Innova)
04 Nights accommodation Kanha(2N) & Bandhavgarh(2N) on Twin sharing basis
All meals Plan.(Include 4 Breakfast, 4 Lunch & 4 Dinner) and Tea/ coffee service
Any Air or Rail fare.
Any other meal not mentioned in price includes.
Any other destination not mentioned in itinerary.
Any monument entrance fees, camera fees, guide charges.
Any expenses of personal nature.
GST @ Current Rate
All tourists are required to download Sarthak Lite app to avail COVID 19 related medical assistance. All the ASI monuments will continue to remain open for all tourists and visitors. All passengers visiting Madhya Pradesh to undergo thermal screening.