WE MAKE VACATIONS MAGICAL
North - East Summer Tours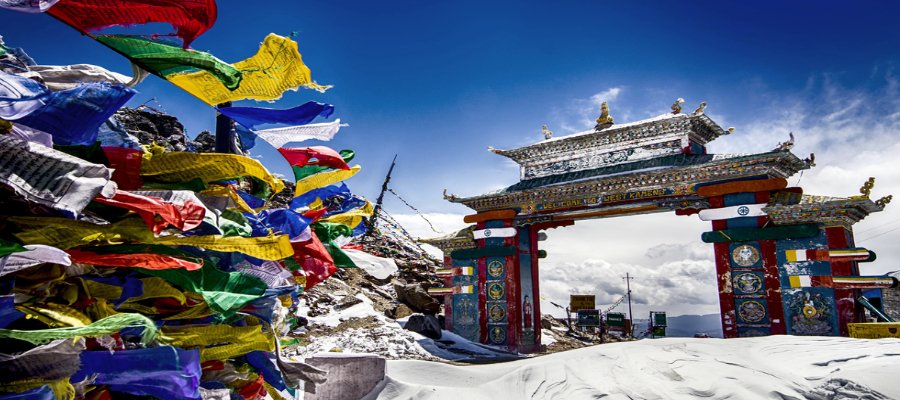 About North East Holiday:
The 'Land of the 7 Sisters' is an extremely underrated holiday destination that has seldom been explored to its fullest. But with India Travels and Tour India's North East holiday packages you can enjoy an exotic vacation right here in India. A vacation to the northeast may not figure high on many travel lists, but a North East holiday is an adventure that a few have experienced. India Travels and Tour India's North East tour packages come in many sizes, from a compact 2 nights and 3 days stay to an all-encompassing 15 nights and 16 days' vacation. And with prices ranging from INR 15,999 to INR 1,06,999, this is your chance to enjoy an unforgettable North East tour.
With India Travels and Tour India, your North East trip will be a hassle-free experience that will have you coming back again and again. With an unparalleled experience of creating dream holidays, India Travels and Tour India pays attention to even the smallest detail of your North East tour package. Our team of experts, who have years of travel experience, craft the perfect holiday for you. You will find that care and attention to detail at every step in your North East holiday package as well. When you travel with us, we take care of the nitty-gritty while all you must do is enjoy your holiday.
You can even book your North East tour package holidays online through our website or simply pay us a visit at your nearest India Travels and Tour India branch. Your journey to the northeast begins at the airport from all major cities such as Mumbai, Delhi, Pune, Kolkata, Chennai, Bengaluru and Hyderabad. Keep on reading to find out more about things to do, places to visit, the best time to visit and much more.
About North East
Originally a group of seven north-east states of Arunachal Pradesh, Assam, Meghalaya, Manipur, Mizoram, Nagaland and Tripura, the seven sisters welcomed their new brother, Sikkim, in 1975. Surrounded almost exclusively by India's international neighbours, the northeast has developed a unique culture of its own that reflects the region's historical and geographical diversity. The hardy exterior of the rocky terrain hides a warm heart that welcomes visitors with genuine warmth. People open their hearts, and often their houses, to make you feel welcome to their homeland. They are fiercely proud of their culture and are protective of their way of life.
Here you can experience the colonial heritage in all its splendour and connect with the exciting mystic of a land that still hides many secrets. Here you will find Asia's cleanest village and bridges moulded out of living roots. Feel the adrenaline rush as you encounter a Rhino in the wild and calm your cantering heart at the monasteries that dot the mountains like some jewels strewn on an emerald robe. The magic of Darjeeling and the transcendent beauty of Meghalaya eagerly await to be experienced. The people here celebrate their festivals with songs and dances and share their culture with their food. If you're ready to experience all this and more, simply book yourself a India Travels and Tours North East tour and enjoy your northeastern sojourn.
Food in the North East
With so many diverse cultures calling the northeast their home, the region boasts of a wide culinary palette that will colour your taste buds with new and exciting flavours. Here are our picks of the food that you should try on your vacation to the northeast.
Khar - Ubiquitous Delicacy
This Assamese dish uses beaten pulses, raw papaya and red rice as a base to concoct a much-loved delicacy that is a staple of almost every meal.
Galho - Familiar Food
Akin to the khichdi that we all love, Galho also adds meat to the mix to give it that northeast twist. The smoked meat adds texture to the dish while axone (fermented soybean) adds extra zing.
Iromba - Fishy Favourite
This star of Manipuri cuisine counts fermented fish as one of the ingredients to liven up a dish that is made up of mashed potatoes, yams, bamboo shoots, mushrooms, fresh greens and red hot chillies. Iromba has a strong and pungent taste with a simple flavour profile.
Kappa - Unusual Snacks
Kappa is the perfect street food to be had on the go while exploring the streets of Meghalaya. A piping hot bowl of Kappa will warm you in the chilly weather of Meghalaya. Mostly made using chicken and fresh garden herbs, chicken entrails are one unusual ingredient that sets this one apart from a regular chicken soup, book your northeast holiday from India Travels and Tour India now!
ArsaBuhchiar - Savoury Goodness
Coming from Mizoram, ArsaBuhchiar is a savoury rice porridge that is served with herbs and a side of chicken. The blend of local spices, with the hearty rice base, make this dish a heavy snack to be enjoyed on cold, rainy afternoons. There's another variation of this porridge, Sanpiau, that includes an array of spices but excludes the chicken.
DAY 01: Arrival Bagdogra / NJP. On To Gangtok (125 KMS / 5 Hours Drive Approx.)
Upon arrival at Bagdogra Airport / NJP Railway Station, you will be meet by our representative who will assist you in transfers to Gangtok. At an altitude of 5500ft Gangtok is the capital of the state of Sikkim is a beautiful and clean town promising of the best monasteries and landscapes. Evening free for individual activity and leisure. Dinner and Overnight stay at hotel. Note: All Guest should reach Bagdogra / NJP Station before 12:00 noon as tour will start after lunch by 14:00 hrs.
DAY 02: Gangtok – Excursion To Tsomgo Lake and Baba Mandir
After breakfast start for a day trip to Tsomgo lake (12400ft), which is only 35kms from Gangtok City, the lake is almost about 1Km long, oval in shape and 15 mtrs deep. The lake is considered sacred by the local people, further 12Kms visit Baba Mandir dedicated to the memory of the soldier Harbhajan Singh. Evening free at Gangtok for shopping and individual activity. Dinner and Overnight stay at hotel.
DAY 03: Gangtok To Lachung (125 KMS / 5 HOURS APPROX.)
After breakfast, drive to Lachung enroute visiting villages and water falls. Dinner and Overnight at hotel.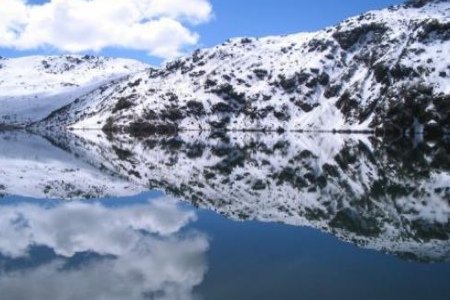 DAY 04: Lachung (Excursion To Yumthang)
After breakfast, proceed for day excursion to Yumthang Valley. This valley of flowers, Flora, Fauna, Rhododendrons and Primulas and found in abundance. Yumthang is the summer grazing grounds of the Yaks. Later visit the Sulphur Hot Spring, considered to have medicinal properties. Dinner and Overnight at hotel.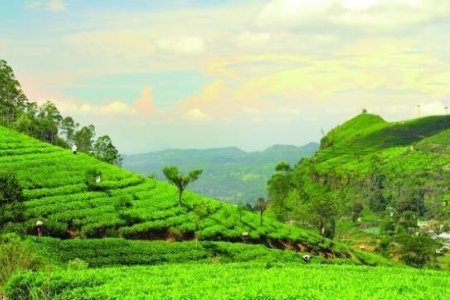 DAY 05: Lachung To Gangtok (125 KMS / 5 HOURS APPROX.
After breakfast, drive to Gangtok, enroute visit Twin Falls, Bhim Nala etc., Dinner and Overnight at Hotel.
DAY 06: Gangtok To Pelling (125 KMS / 5 HOURS APPROX.)
After breakfast, drive to Pelling. Situated at an altitude of 2072 meters / 6800 feet, On a clear day guest can get a clear view of Himalayan range with snowcapped mount Pandim, Kumbhakarna, Rathong, Khangchendzonga, etc - It is one of the exotic settlement with varieties of Rhododendron, Orchids, historical sites, short trek routes and wildlife, upon arrival Check in at the hotel, evening free at leisure. Dinner and Overnight stay at Hotel.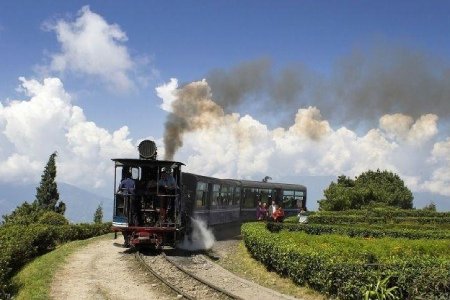 DAY 07: Pelling To Darjeeling (80 KMS / 3 Hours Approx.)
Today after breakfast proceed for sightseeing of Pelling like - Rimbi water Falls, Kanchenjunga waterfalls, Khecheopalri Lake - it is one of the holy Buddhist lake and it is believed that any wish in front of the lake comes true - Myth is that when a leaf falls on the placid clear water surface, it is picked by a bird and thus the water surface is always free of leaves. Dinner and Overnight stay at Hotel.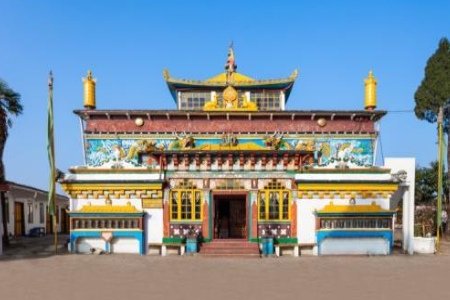 DAY 08: Darjeeling
Early morning start for Tiger Hill to watch the spectacular sunrise and its amazing effects on the Mt. Kanchendzonga (World's 3rd highest peak), Visit Ghoom Monastery, return to the Hotel. After Breakfast at the Hotel followed by half day local Best points sightseeing covering Padmaja N. Zoological Garden (Closed on Thursday), Himalayan Mountaineering Institute (Closed on Thursday), Tibetan Refugee Center (Closed on Sunday), Tenzing Rock, Gombu Rock , Japanese Temple & Peace Pagoda and Tea Garden (from outside). Dinner and Overnight at hotel.
DAY 09: Darjeeling To Bagdogra / NJP . (100 KMS / 3 HRS Approx.)
After breakfast, checkout from the hotel. You will be transferred to Bagdogra Airport / NJP Railway Station for your onwards journey.
Gangtok :
Tsomgo Lake | Baba Mandir
Pelling :
Rimbi Waterfall | Kanchenjunga Waterfall | Khecheopalri Lake
Darjeeling :
Padmaja Naidu Himalayan Zoological Park & Himalayan Mountaineering Institute | Tea Estate | Tiger Hills to view sunrise over Kanchendzonga Peak | Japanese Peace Pagoda | Ghoom Monastery | Japanese Temple
Lachung :
Yumthang Valley
Accommodation on twin sharing basis
Bagdogra airport pickup on Private basis to nearest pickup point.
Daily breakfast & dinner at all places (i.e. total 8 each).
Wash N Change room with Lunch on day 01 at Siliguri
Vehical fro Transfers and Sightseeing will be as per group size (Innova / Xylo/ Marazzo or Similar)
Professional Tour Manager (Subject to group size – 10 Pax & above )
Travel Insurance (for age below 69yrs).
Return Airfare in economy class Ex hub
Additional / personal use of vehicle.
Any personal expenses, room service and special orders, alcoholic and non alcoholic beverages, porterage, tips, phone calls, laundry etc.
Any extra excursions or sightseeing apart from the above specified itinerary.
Camera fees & any incidental and other expenses which are not specified in the inclusions.
GST will be applicable as per prevailing rates
Note on Nathula Pass: Nathula Pass is subject to availability of Permit, Weather and Road Condition. GENERAL NOTE
Photo ID card (except Pan Card) mandatory while you are on tour.
Tour price is dynamic. The person booking tour early is likely to get the lowest price as communicated/offered by the Company, subject to availability of seats.
The vehicle used for transfers is not at disposal.
Please consult driver / local representative for next day's sightseeing / transfers schedule
Tour-programme is subject to change depending upon circumstances
Your holiday in the northeast will be underscored by a series of adventures that will give you an adrenaline rush and get your heart beating. Here are some much-recommended things that you should try in the northeast tour.
Trekking at Tawang
This is a highly endorsed activity when you're anywhere in for the northeast trip. The stunning landscapes make amazing backdrops for your treks that pass through some of the most challenging terrains you'll find. The crisp mountain air braces you for the long treks that can last for hours if not days. Make sure you take the time to acclimate yourself to the altitude before heading off.
River Rafting at Kalimpong
The entire northeast is crisscrossed by rivers that offer many opportunities to explore the land from a different perspective. Rafting is not only an adventure, but it is also a great way to check out the sights. A rafting trip can save you hours of walking on a sightseeing tour.
Rock Climbing in Cherrapunji
The rugged terrain of the northeast is a veritable amusement park for adventure seekers. Cherrapunji offers a wonderful opportunity for those who revel in the exciting sport of rock climbing. One of the wettest places on earth, Cherrapunji challenges the best in the sport, but also supports and encourages the first-timers with gentle persuasion.
Camp Overnight on the Khasi Hills
The best part of overnight camping in the northeast is the uninterrupted views of a spectacular starlit sky that really shines in the absence of the usual light pollution. Include a camping trip when you book your northeast holiday from India Travels and Tour India and get ready for the best camping trip under the stars.
Find Solace at Tawang Monastery
The Tawang Monastery is an island of peace even in the tranquil environs of Tawang. Take some time for introspection and try to find your equilibrium surrounded by spirituality. If you're visiting at the right time, you can catch a live performance of Cham, the traditional dance performed by the monastery's monks. Intricate in nature and graceful in execution, it is one performance you simply must not miss.