WE MAKE VACATIONS MAGICAL
Maldives - Centara Ras Fushi Tour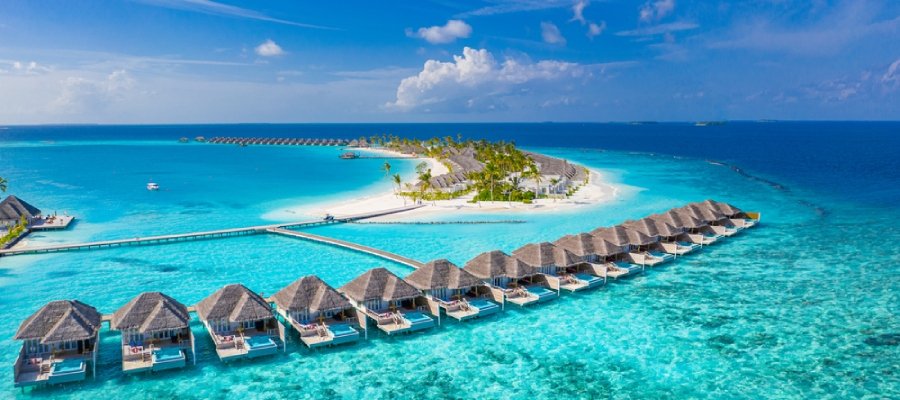 About Maldives Holidays
Exotic vacations needn't be expensive affairs to far-away island paradises that take ages to reach, even if you're flying there. It's wholly possible to fly to an exotic locale that is affordable, and a stone's throw away from India, three hours away to be exact. The best part? A 30-day tourist visa on arrival, for free. Where is this place? If you've pulled out Google Maps or are well versed with the geography of the Indian Ocean, you've already guessed that we're talking about the Maldives.
If you've always dreamt of a vacation to the Maldives but never found the motivation, it's time you checked out our Maldives tour packages that will make your dream vacation to the Maldives a reality. As mentioned before, your Maldives holiday doesn't need to cost an arm and a leg because our Maldives holiday packages start at an affordable less than 20 000, for a brief 3 night and 4 day-escape from the grind, to an uber luxe island extravaganza that is an ultra-opulent 3 night and 4-day affair. Here are top Maldives packages for you.
Honeymooning in the Maldives
Sparkling crystal pools that are shrouded by graceful palms and lined with soft sand, where you can lay down on the beautiful beach at night and witness the unmatchable beauty of twinkling stars. Such cosy spaces abound in the Maldives, allowing you a level of privacy that you always wanted but could never have at other beach destinations. On a honeymoon in the Maldives, you will feel the love blowing in the sea breeze that caresses your bodies. To add to this, most of the hotels and resorts in the Maldives have special spa treatments, day trips and romantic dinners that couples can enjoy during their Maldives holidays. You really can't go wrong with a Maldives honeymoon package. Spark the excitement in your marriage and experience the most passionate honeymoon by choosing from a plethora of Maldives honeymoon packages.
Maldives COVID 19 Tourist Guide
Guidelines:
All tourism facilities in the Maldives are open for the tourists. You can now enjoy exotic holidays in this popular island country. All tourist need to have a RT-PCR negative certificate in English, no more than 72 hours before departure. All safety procedures must be followed by visitors. Click here to know more about Maldives COVID 19 Guidelines.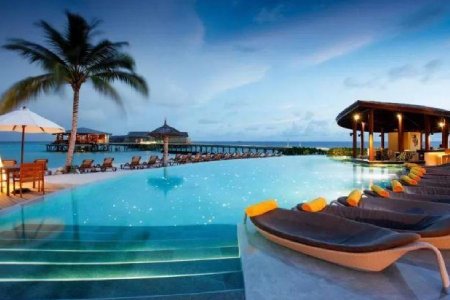 DAY 01: Arrive Male:
Upon arrival in Male, you will be transferred to your resort. Check in at the hotel (standard 1400 hrs). Enjoy the rest of the day at leisure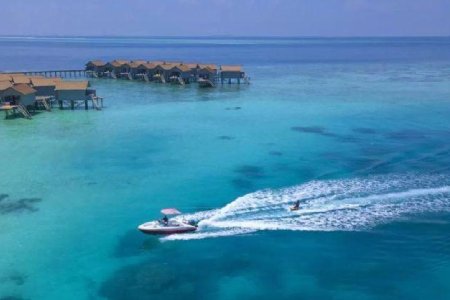 DAY 02: Male:
After breakfast, Day at leisure, explore the island on your own or for the various water sports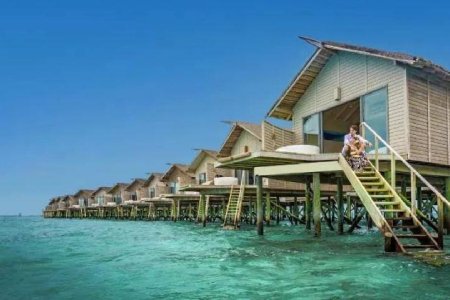 DAY 03: Male:
Enjoy breakfast at the hotel. Later enjoy your day at leisure, explore the island on your own
DAY 04: Male:
Enjoy breakfast at the hotel. Later enjoy your day at leisure, explore the island on your own
DAY 05: Depart Male:
After breakfast, check out and transfer from the hotel to International Airport for the departure flight back to India or to your onwards destination.
Room Type - 4N Beach Villa
Meal plan: Breakfast Only
Non-motorized water sports, Snorkeling Gear
Access to fitness centre and Volleyball court
Return airport transfers by speedboat transfers from Male Airport – Resort
Green Tax
Wi-fi
Covid Certificate Service
Visa Charges
Guaranteed early check-in or late check-out. This is completely at the discretion of the hotel and we can only put in a request for the same.
Any expenses of personal nature
Tips and porterage
Drinks including Water during meals/sightseeing tours are not included
Meals other than that what is mentioned in your itinerary.
Any services not mentioned in the inclusions list
How much does a Maldives tour package cost?
There are wide ranges of Maldives packages start from Rs. 40,000.00. There is a wide range of Maldives packages to select from, it all depends upon the selection of flights, hotels, sightseeing, and much more. You can select to travel by spending a lesser number of nights for a longer vacation, depending on the holiday you want.
What are the most recommended places on the Maldives tour package?
Counted among the most popular Maldives tour best places to visit The Maldives is Male, Feydhoo, Hulhumale Island, Utheemu, Maafushi, and many other places. Most of the famous beaches include Hulhumale Beach, Vabbinfaru Island Beach, Fulhadhoo Beach, Sun Island Beach, and Dhigurah Beach. Depending on the type of vacation you want, you can visit any of these beautiful places.
What should I pack for a trip to the Maldives?
The Maldives is a tropical destination; this means you would be exposed to the sun rays for the time you are spending on the island. It's surrounded by the most beautiful beaches - warm sunny weather and lots of watersports. It is a good idea to pack the following for your trip to the Maldives: light cotton garments - preferable light colors, evening wear, sandals or flip flops, swimwear, insect repellant, sunscreen, and sunglasses, carry a sun hat having good coverage to protect yourself from the harmful UV rays.
Which is the cheapest month for a Maldives tour?
Months from August to October is the cheapest month for the Maldives tour where the cost of going to the Maldives is less than the normal cost to visit the Maldives. The peak season starts in December and lasts till February or March. If you are planning a budget vacation for the Maldives tour, August to October is the best month. The weather is not as wet as it is in the summer, and you will find a convenient hotel that is less expensive than luxury resorts.
Are the Maldives an expensive destination?
As a budget traveler, booking in advance and traveling off-season can help you plan the Maldives, you can expect INR 60,000 per head with travel, stay, and meals. While they do fall on the pricier end of the spectrum. But guesthouses are now springing up on a weekly basis on local islands, providing budget travelers with an inexpensive way to see the world.
How far are the Maldives from Mumbai?
The approximate distance from Mumbai to the Maldives is around 1672 kilometers. The Maldives is a three-hour flight away from Mumbai. Airlines such as Indigo operate direct flights from metros like Mumbai, Delhi, Bangalore, and Cochin to the Maldives.
Is the Maldives safe for female travelers?
Yes, the Maldives resort islands are very safe for solo female travelers. Many visitors to the Maldives travel solo including females, Maldives does not have any particularly bad reputation for being infamous for its crime scene. The Maldives recognizes Islam as its official religion, this means women should adhere to dress guidelines while visiting monuments such as mosques and can swim in swimwear and bikinis at specially designated bikini beaches. Apart from this, the Maldives are generally safe for all travelers, especially females.
Can I consume alcohol in the Maldives?
As Islam is the officially recognized religion, sale, and consumption in public or private is banned among the local population. However, do not worry as none of the resorts are dry, you can buy and consume alcohol if you are an adult non-Muslim over 18. All resorts and cruises serve alcohol to tourists usually with a steep markup.
What is the currency of the Maldives?
The official currency of Maldives Maldivian Rufiyaa with INR 4.61= MVR, also it is non-convertible, so it cannot be purchased in advance. The Bank of Maldives Foreign Exchange counter, which is the only dedicated foreign exchange counter, is open at the airport for currency exchange, you can purchase it from there.
Are Indian rupees accepted in the Maldives?
The Maldivian The rufiyaa is the officially recognized currency in use however, US dollars are also accepted. Indian rupees are not. While USD remains the most recognized currency in the resort islands and is even accepted by restaurants and guesthouses on some of the Public Islands, most travel expenses are billed in major currencies such as USD, GBP, and EUR.
How many days are required for a trip to the Maldives?
5 days to a week is sufficient time to explore and go on a spiritual retreat to the Maldives. There are a plethora of things that the Maldives has in store for you. In 5 days, you can comfortably visit all the major attractions.
What is the temperature range in the Maldives and the water temperature?
The Maldives maintains a pleasant year-round temperature of 25-30°C, dropping just a few degrees at night. Every day, the sun shines for an average of 8 hours, and the water temperature seldom falls below 25°C. Also, the water temperature ranges from 28-30 degrees Celsius. This is an optimal temperature for going for a swim, and it is also ideal for diving or snorkeling on your Maldives tour.