WE MAKE VACATIONS MAGICAL
Kuta Tours
About Bali Holiday -
If you wish to experience breezy beaches, swaying palm trees, and quirky beach shacks, make your way to Bali. India Travels and Tours Bali holiday packages gift you a tropical state of mind. Now that you have booked your experiential tour package, let India Travels and Tours India tick all the points off your to-do list for your trip to Bali.
Our team of travel experts curate and plan every Bali tour with a personal touch. We aim to ensure that your Bali holiday fits your needs like a glove. With Bali holiday packages available from all major cities such as Delhi, Mumbai, Kolkata, Chennai, Hyderabad and Bangalore getting to Bali with India Travels and Tours is convenient and hassle-free.
About Bali
Enchanting mornings and beautiful sunrises that would make you want to get up during the early hours of the morning... Treks through the lush green forests that would make you explore more and more of nature... Clear blue waters that would make you take just one more dip in the sea... And, mesmerizing sunsets that would make you want to stay back for just another evening... just another day... Well, this is Bali for you, and for all of us! If you're a backpacker, surfing enthusiast, or diver- we have something of interest for you! If you're simply looking for a relaxing holiday with your friends, family or loved ones- well, India Travels and Tours has something for you, too! We may be yet to discover the kind of package that would suit you, but we already have discovered one thing- Bali is an island you will like, for both its hippy vibe and spiritual charm. You can spend your evenings peacefully in one (or some) of the many temples or monasteries there or can rejuvenate your spirits by spending time at the many beachside shacks and cafes.
What to eat in Bali?
One of the best experiences about visiting exotic places like Bali is the experience related to trying the local cuisines there. The amazing flavour made from blending local spices used through generations is all the reason to try local dishes in Balinese cafes and restaurants, leaving behind (at least for a while) the conventional food we all are so used to eating!
Here's what you must try in Bali:
Fried/Smoked Duck:
Most menu cards will have Bebek Goreng (Fried Duck) or BebekBetutu (Smoked Duck) as their specialties. If you spot them, well, we are telling you, you must try them! Fried Duck is the conventional seasoned, boiled or steamed deep fried duck. Smoked Duck, on the other hand, is smoked for over 24 hours after being seasoned with local spices. Both are traditional Balinese dishes served with rice, vegetables and dips.
Local Ice cream:
If you thought Bali was just about beaches and swimming and temples, you thought wrong. Bali is also about food- particularly about ice cream! Get ready to spot several small gelatos or cafes that produce their very own, very Balinese ice cream. Once there, make sure you try their local flavours like the red dragon fruit, lemongrass or lychee! There'll be no regrets, we assure you.
Barbeque Food:
Do you remember reading novels or watching movies where a group of friends just sit at the beach, around the fire and munch of barbequed snacks? Well, this can now very well be a scene out of your life, for the smell of charcoal-grilled meat is so tempting- something we must not ignore and indulge in! What makes Balinese barbeque food stand out from others is its seamless blend of sweet, savoury and slightly smoky taste with the perfect balance of meat and spices.
Jimbaran Seafood:
This category of food is available at all the shacks along the Jimbaran beach. Cafes and shacks that specialize in Jimbaran seafood let their customers pick the sea food either from the a la carte menu or offer pre-set meals for more than two people.
Balinese Kopi:
What is even a vacation without some relaxing coffee? The Balinese Kopi, or coffee, is famous and for all the right reasons- it blends coffee grown in fertile volcanic lands. The stalls on main roads, or on beaches offer varieties of coffees- hot and cold.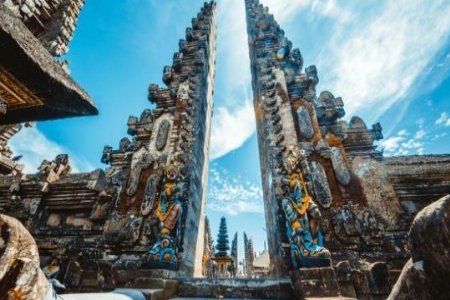 DAY 01: Arrive in Bali: :
Welcome to Bali, Indonesia, one of the most famous destinations in the world for holidays and packages. Upon arrival at the Denpasar airport, you will be met by our representative/ Tour Manager who will assist you for your transfer to the hotel. Bali is Indonesia's main tourist destination, which has seen a significant rise in tourists since the 1980s. Tourism-related business makes up 80% of city's economy. It is renowned for its highly developed arts, including traditional and modern dance, sculpture, painting, leather, metalworking, and music. In March 2017, a survey named Bali as the world's top destination in its Traveller's Choice award.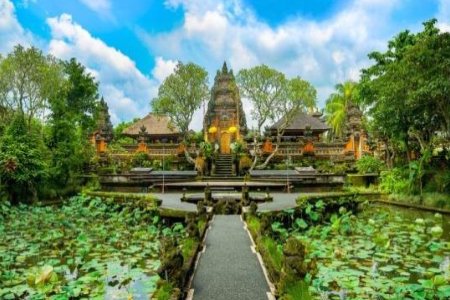 DAY 02: Bali:
Today after breakfast get ready for a full day tour of Kintamani. Visit Celuk Village as both these locations are known for local Arts. Balinese art is art of Hindu-Javanese origin that grew from the work of artisans of the Majapahit Kingdom , Ubud and its neighboring villages established a reputation as the center of Balinese art. Ubud and Batuan are known for their paintings, Celuk for gold and silver smiths, and Batubulan for their stone carvings. Climb up to Kintamani Highland for volcano view from distance. Stop at an evergreen neighbourhood here which are home to local coffee and spices plantations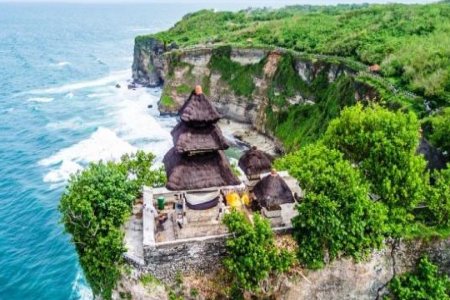 DAY 03: Bali:
Today after breakfast proceed for a tour of Tanjong Benoa. Tanjung Benoa is a peninsula that is a subdistrict of Kuta South District of Badung Regency on Bali. It is famous for its beaches. Tanjung Benoa is also known to be a paradise of various water sports activities like banana boat, scuba diving, parasailing, rolling donuts, sea walker, flying fish, snorkeling. (one Banana Boat ride, Jet Ski and Parasailing is included for all guests), rest of Water sport activities can also be done on individual expenses, don't forget to carry your swim wear). Later this evening is free for you to explore Bali & the hustle bustle of famous evening markets in Kuta Area.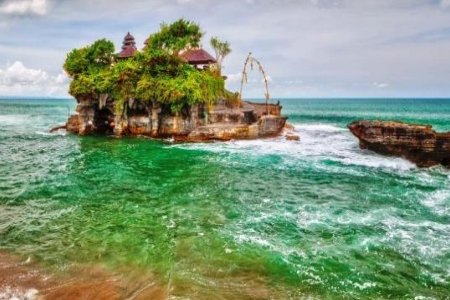 DAY 04: Bali
Today the day is free at leisure. You can either spend time exploring the resort or explore the area of Kuta which is a pretty frequent hang out place for travelers and locals alike. Or choose from one of the many optionals (At an additional cost)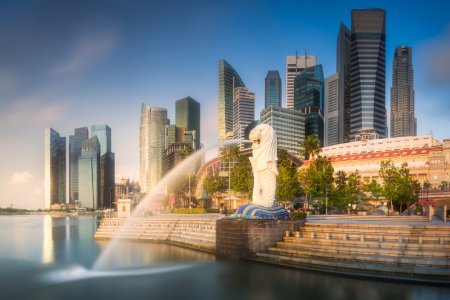 DAY 05: Bali Depart:
Today after breakfast at your hotel, proceed to the airport as this fantastic tour comes to an end. Do spare a few minutes to share your feedback with your Tour Manager. Your valued suggestions will be most appreciated. Return home with wonderful memories of your tour.
Kuta :
Waterspots (Jet Ski, Banana Boat, and Parasailing) | Full day tour of Kintamani with Celuk Mas, Coffee Plantation & Ubud Village
TCS & GST
International Airfare & Visa Charges
Guaranteed early check in or late check out. This is completely at the discretion of the hotel and we can only put in a request for the same.
Any expenses of personal nature
Tips and porterage
Meals other than that what is mentioned in your itinerary.
Any services not mentioned in the inclusions list
Drinks including Water during meals / sightseeing tours are not included
Covid Certification Service - Home visit
Any services not mentioned in the inclusion list
What to do in Bali
White Water Rafting in Ayung River:
The Ayung River near Ubud is Bali's longest and largest rapids. Just thinking about rafting in Ayung River is giving us the thrills! To add a big and red cherry on the cake, let us also tell you that the Ayung River is set in a beautiful backdrop of wild, unspoiled jungle, scenic rice fields and towering gorges. What you must expect from White Water Rafting in Ayung River is refreshing waterfalls, swirling foamy water, sudden drops and lots and lots of adrenaline rush!
Surfing in Padang Padang and Kuta:
Can we really talk about beaches without talking about surfing? What an injustice it would be! Padang Padang Beach, in Bukit Peninsula (north-west coast) is one of the most famous surf spots of Bali and is visited by surfers from around the world. What's more, Padang Padang is also host to international surfing events like Rip Curl Cup Padang. For beginners, however, heading to the Kuta beach will be a safer and more enjoyable surfing experience. This beach has several surfing schools, too.
Join a Balinese cooking class:
Yes, this is as unusual for us as it would seem to you! But, believe it or not, as part of a Bali Tour Package, you can join a home cooking class where you will be taught by locals the secret of authentic Balinese cooking. These cooking classes are coupled with market tours to find fresh vegetables, aromatic spices and other ingredients.
Sunrise Trek to Mount Batur:
The sunrise view from Mount Batur is one of the most exquisite views in the entire region of Bali. An early morning trek up Mount Batur is famous just for the views. Since Mount Batur is one of the active volcanoes in Bali, your visit needs to be accompanied by a certified local guide.
Bathe in the Pura TirtaEmpul Temple:
A national heritage site, the TirtaEmpul Temple in Manukaya Village is a temple dating back to 960 AD. This legendary temple has a sacred water spring which is said to have healing properties. The Pura TirtaEmpul Temple is frequented by tourists from across the world who come to take a bath in the blessed water.
Museum hopping:
Bali is not entirely about beaches. It is also about cultural sights like museums and galleries. The Agung Rai Museum of Art (ARMA) is the place to go to explore the creative arts of Bali- it features Balinese architecture. Its creativity is heightened by its location- it is set amidst tropical gardens. The museum also hosts gamelan orchestras, woodcarvings, dance performances, history and indigenous fabrics.
Watch and enjoy a traditional dance:
One of the things that you must do during your visit to Bali is watch performances of Balinese dance forms such as Legong, Topeng, Kecak and Barong. These performances happen in multiple venues, one of which is the Ubud Palace where Balinese girls, dressed in traditional attire, dance to recite Hindu epics like Ramayana and Mahabharata.
Explore the Artisans Village:
It is often said that the best way to explore a region is to explore its culture through its people. We agree with this, completely. And, what better way to explore a place's culture than through its artists? Bali offers you trips and visits to its artisans' villages where you can interact with and learn from the artisan's crafts of great varieties. Celuk village is known for its silversmiths- here, you can not only shop for high-quality silver jewellery, but can also learn how to craft them. Batuan village in Ubud is another artisan village. This one is famous for traditional Balinese paintings. Here, you can get hands-on lessons on traditional Balinese art, wood carving and dancing.
Step out of your geographical boundaries and into this diverse land of relaxation, exploration and fun! Book your trip to Bali through India Travels and Tours now, and give us the chance to make this vacation the vacation of your dreams!
1.What is the best time to visit Bali?
The best time to visit Bali is between April and October. Since this is the dry season, you will be able to explore more places and many more activities will be available for your perusal.
2.How many days are required for a vacation to Bali?
If this is your first visit to Bali, you must plan at least 6 nights and 7 days of vacation.
3.When is the tourist off-season in Bali?
The tourist off-season is during the monsoon months of July, August, December, and early January.
4.What is the currency of Bali?
The currency of Bali is the Indonesian Rupiah.
1 Indonesian Rupiah = 0.0052 Indian Rupee
5.Are Indian nationals granted a visa on arrival in Bali?
Yes, Indian nationals are granted a visa on arrival in Bali.
6.Can I ride a scooter with my Indian driver's license in Bali?
Along with an Indian driver's license, one would also need an International Driver's Permit to be able to ride a scooter in Bali.
7.How far is Ubud from the airport?
Ubud is 40 km away from the Bali airport, also known as the Ngurah Rai International Airport. By road, this should take you around 40 minutes.
8.What is the distance between Ubud and Genting?
The distance between Ubud, Bali, and Genting, Malaysia is 2,900 km.
9.How far is Seminyak from the airport?
Seminyak is around 10 km (or 30 minutes) away from the Ngurah Rai International Airport.
10.How far is Mount Batur from the airport?
By road, Mount Batur is around 75 km away from the Denpasar airport.
11.Is Bali an expensive destination?
While Bali may be slightly expensive, we has Bali tours starting at INR 8493, exclusive of visa and airfare, which will let you experience Bali.