WE MAKE VACATIONS MAGICAL
Grand Tour Of Greece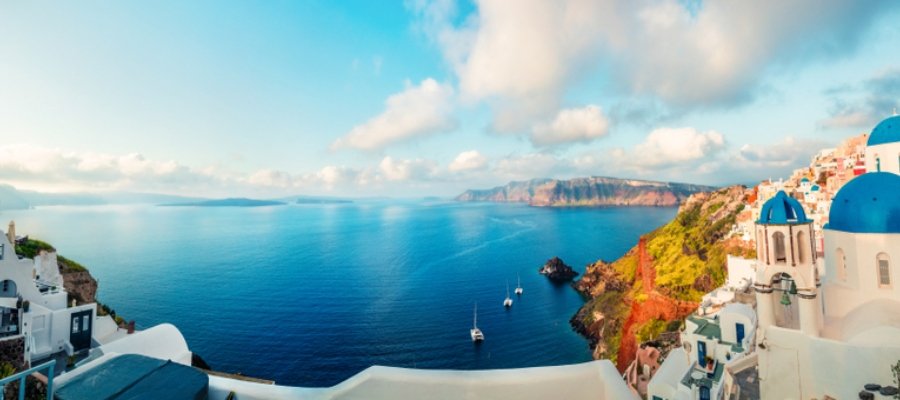 About Europe Holidays
If you're thinking of a Europe Trip for the vacation, then look no further than India Travels and Tours Europe Holiday Packages. You can choose from our website. We have created travel itineraries that suit every budget and duration. From 6 nights 7 days to 14 nights 15 days, there's the perfect Europe Tour for every kind of traveler. What's more, you probably wouldn't have thought that you could go on a Europe Holiday at less than a lakh. The tours range from INR 89,900 to INR 232 290.00 which can be said to be the epitome of luxury and a chosen few experiences which are just tailored for you.
India Travels and Tours has a team of travel experts who work together to meticulously plan and curate your Europe Tour so that it's perfect and memorable. After all, vacations are for making the best memories of our lives. You get a lot of value when you book with India Travels and Tours - from comfortable accommodations to expert guides and delicious meals, you can be assured that you will have the best possible vacation.
For a better idea about what to expect when travelling to Europe, visit our Europe tourism section where we give you detailed pointers on everything about Europe, such as Places to visit, Things to do In Europe, Best Time to Visit and much more. The best part is that our Europe holiday packages are available from all major cities such as Mumbai, Kolkata, Hyderabad, Bangalore, Chennai, Delhi, Ahmedabad, Cochin and Trivandrum.
Europe is versatile and simply stunning. It's no wonder that Europe Holiday Packages are so popular and are much sought after. The number of countries that you can cover in a single vacation is quite mind-boggling but traveling expands your mental canvas in a way that nothing else can. Lastly, food is one of the more popular reasons people love to go on a vacation to Europe because it packs in a magnificent amount of diversity when it comes to food and drink.
Honeymoon in Europe
For many people, Europe is the ultimate honeymoon destination. Whatever the reason, a Europe trip is certainly going to bring a smile on your face. you won't find yourself short of things to do. Adventure lovers will be thrilled with some of the fantastic things that you can do in Europe such as mountain climbing, bungee jumping or even skiing to name just a few and well, gourmands have nothing to complain about, what with the availability of delicious food and wine no matter where you go. With India Travels and Tours, you can arrange for a bespoke Europe holiday that focuses on just the things you want to do. Naturally, this makes your vacation even more perfect.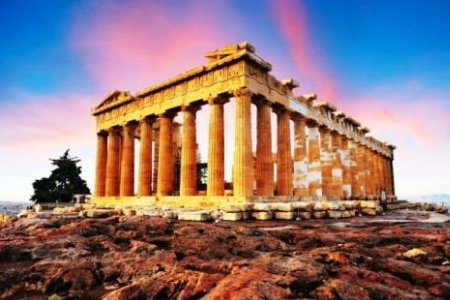 DAY 01: Arrive Athens, Capital of Greece:
Welcome to Athens! Upon your arrival at Athens International Airport, you will meet a local representative and then you will have a private transfer to the hotel. Check in procedures or room allocation will be as per hotel norms and discretion. Recoup and rest of the day free for optional or relaxing activities.
With equal measures of grunge and grace, Athens is a heady mix of ancient history and contemporary cool. The magnificent Acropolis, visible from almost every part of the city, is the hub around which Athens still revolves.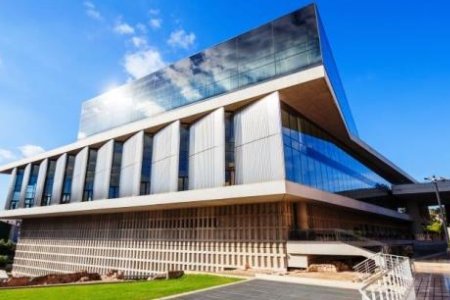 DAY 02: Athens: Half Day City Tour with Visit to Acropolis on Shared Basis (SIC)
In the morning you will be picked up from your hotel and start the half-day tour to Athens.
This tour gives you an opportunity to observe the striking contrasts that make Athens such a fascinating city. Our expert guides will take you to see the Panathenaic Stadium where the first Olympic Games of modern times were held in 1896 (short stop). Continue and pass by the Presidential residence (ex Royal Palace) guarded by the Euzones in their colorful uniform, the Temple of Olympian Zeus, the Hadrian's Arch, the Parliament and the memorial to the Unknown Soldier, the Academy, the University, the National Library, the Constitution Square (Syntagma). On the Acropolis visit the Architectural Masterpieces of the Golden Age of Athens: The Propylaea, the Temple of Athena Nike, the Erechtheion, the Parthenon and finally "the harmony between material and spirit", the monument that "puts order in the mind", the New Acropolis Museum. Return back to the hotel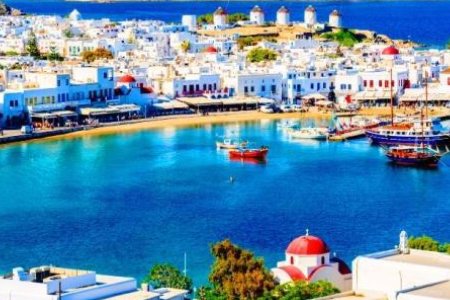 DAY 03: Athens to Mykonos via Ferry
Breakfast at the hotel, followed by a check out formalities. Later you have a transfer to the port for your onward ferry to "Mykonos".
Mykonos is the great glamour island of Greece and flaunts its sizzling St-Tropez-meets- Ibiza style and party-hard reputation. Upon arrival at the port of Mykonos, you will have a transfer to the hotel. Check in and rest of the day free to explore this beautiful island on your own.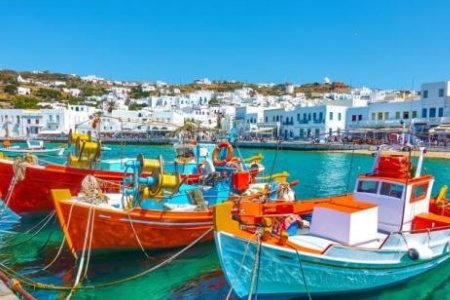 DAY 04: Mykonos: Free Day:
Today, after breakfast the day will be free in order explore the island. Among the cobbled streets, next to the churches, behind the freshly painted shutters, through the delivery of island living, the heavenly beaches and the liveliness of the night, Mykonos still keeps its secrets: The happiest different moments for everyone, here, on the most famous island in the world, each one of us makes each moment "UNIQUE". Mykonos retains full beauty through the passage of time, and is and always will be a perfect host to visitors, offering unlimited vacation and great expectations.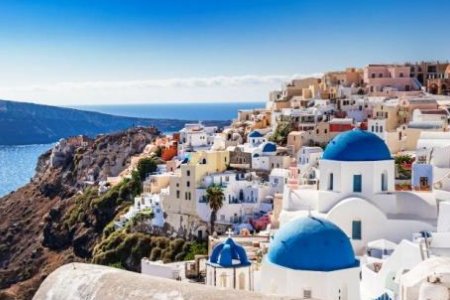 DAY 05: Mykonos to Santorini via Ferry:
Breakfast at the hotel and upon completion of check out formalities; you will have shared transfer to the port for your final destination: Santorini. A thousand sunsets, a thousand memories, a thousand heartbeats, colours of blue red & gold streaking the sky this is Santorini island. Poets have written about it, artists attempt to capture its beauty. Nothing can quite describe the unsurpassed magic of Santorini. This tiny Greek island in the Aegean sea, rich in history & steeped in myth, is situated on the southern east tip of the Cyclades Cluster. Once famous for its seafaring captains & thriving trade from Russia towards England, France & Italy, & even further back in time the biblical volcanic catastrophe of 1500 BC, today Santorini is one of the most popular holiday destinations worldwide. Arrival in Santorini and avail the shared transfer to the hotel. Rest of the day is yours to spend in order to explore the island and admire the breathtaking view.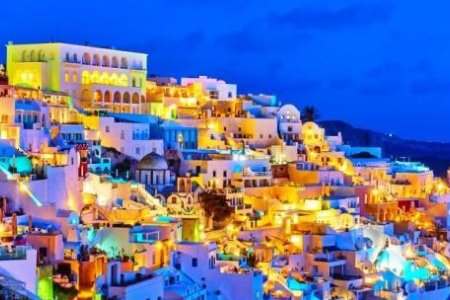 DAY 06:Santorini: Volcano Cruise:
Today, after breakfast you will be picked up for a cruise at the caldera and its hot springs.
During this tour, you will have the unique chance to visit the active volcano of Santorini, walk on dried lava up to its peak, feel the heat underneath your feet and see the steam of sulphuric gases emerging from the earth bowels. Next, you will sail to the thermal springs where you can dive or step down into the blue waters in order to swim towards the springs (35-36 C). Last you will visit the traditional sister island of Santorini, Thirassia, where you can either swim, go up to the village or simply relax and have something to eat (on your own). Return at your hotel.
DAY 07: Santorini To Athens via Ferry
Today, after breakfast you will avail the shared transfer to the port for your onward journey to Athens. Upon you arrival at Athens, you will be transferred to the hotel on private basis.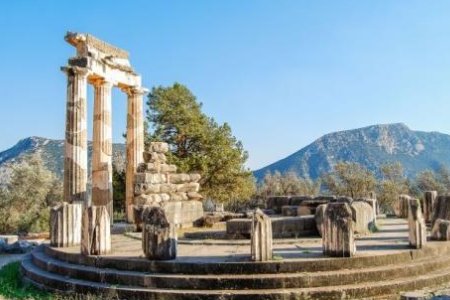 DAY 08: Depart Athens:
Breakfast at the hotel, check out formalities and free time depending on the flight back home. 3 - 4 hours prior to your departure flight you will have a private transfer from the hotel to Athens Airport
Tour starts from a city centre point, transportation to & from the hotel is not included
Half-day City tour of Athens with new Acropolis Museum (organized)on sharing basis tour coach , with English speaking guide + entrance fees and the transportation from/to hotel

Full day volcano tour and hot springs (organized) on sharing basis with transportation from/to meeting point (Food-drinks and 5 € entrance fee to the Volcano are not included) with transportation from/to meeting point - clients need to go by themselves to the pick-up point for the tour Transfers:

Private transfer from Athens International airport to the hotel
Private transfer from Athens hotel to the port (ferry pier)
Shared transfer from Mykonos port to hotel and Mykonos hotel to port
Shared transfer from Santorini port to hotel and Santorini hotel to port
Ferry Tickets:
Ferry economy class ticket: Athens-Mykonos
Speed economy class ticket: Mykonos-Santorini.
Normal Ferry ticket – economy class from Santorini to Athens
International air ticket, Domestic ticket if any, Airport taxes & Visa charges.
TCS and GST is not included in the above cost and will be charged on final amount.
Meals other than those specified (if any).
Laundry, telephone, optional excursions and other items of a personal nature.
Mandatory tipping to Guide/ driver of GBP 5 per person per day is not included in the price.
City taxes / Resort Fees – To be paid at the hotel.
Cost of foreign exchange for personal use.
Cost of PCR Test is not included & any medical examination will be treated as actual
Any items or services not specified in the itinerary 'INCLUSIONS' head.
Black out Period: Surcharges could be applicable in the month 15 June – 15 July 2022 (*Approx Surcharge to be EUR 50 – 80 Per Person)
How many countries are there in Europe?
There are 44 countries in Europe today.
What is a Schengen visa?
The Schengen visa is a short-stay visa which allows you to travel to any of the Schengen areas for as long as 90 days. If you have a Schengen visa, you can travel freely within any of the Schengen member countries.
What is the best time to visit Scandinavia?
The best time to visit Scandinavia is in summer. Since winters can be quite harsh, summers are your best bet.
What is the biggest city in Europe?
The biggest city in Europe is Istanbul although population wise it's not counted as the most populated city in Europe because it straddles the border between Europe and Asia.
Are Euros acceptable currency all over Europe?
It's possible to use Euros in 19 of the EU countries. These include countries such as Austria, Belgium, Cyprus, Estonia, Finland, France, Germany, Greece, Ireland, Italy, Latvia, Lithuania, Luxembourg, Malta, the Netherlands, Portugal, Slovakia, Slovenia and Spain.
Can I drive across Europe?
Yes, it's possible to drive across Europe, and you get to cross multiple country borders. However, do make sure that you have the appropriate driving license and that your rental company allows you to take the car across borders.
What is the best time to visit Europe?
The best time to visit Europe is during the summer. The weather is perfect and there are a host of festivals and events which are planned around this time specifically./p> Which is the best European country to visit?
France. It has a little of everything – culture, chic people, beautiful natural landscapes, delicious food, the Alps and cheese!
Where should I start my European vacation?
The best way to go about your European vacation would be to begin in London. From there, you can travel to Paris via the English Channel that you can cross by ferry.
What is the cheapest way to travel through Europe?
The cheapest way to travel through Europe is by bus. Some bus services are extremely cheap, but tickets need to be booked a month ahead for popular routes.