WE MAKE VACATIONS MAGICAL
East European (Germany Tour)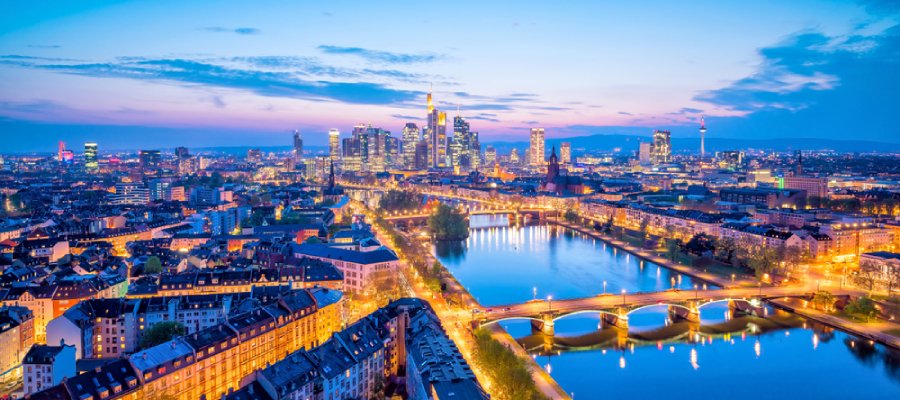 About Europe Holidays
If you're thinking of a Europe Trip for the vacation, then look no further than India Travels and Tours Europe Holiday Packages. You can choose from our website. We have created travel itineraries that suit every budget and duration. From 6 nights 7 days to 14 nights 15 days, there's the perfect Europe Tour for every kind of traveler. What's more, you probably wouldn't have thought that you could go on a Europe Holiday at less than a lakh. The tours range from INR 89,900 to INR 232 290.00 which can be said to be the epitome of luxury and a chosen few experiences which are just tailored for you.
India Travels and Tours has a team of travel experts who work together to meticulously plan and curate your Europe Tour so that it's perfect and memorable. After all, vacations are for making the best memories of our lives. You get a lot of value when you book with India Travels and Tours - from comfortable accommodations to expert guides and delicious meals, you can be assured that you will have the best possible vacation.
For a better idea about what to expect when travelling to Europe, visit our Europe tourism section where we give you detailed pointers on everything about Europe, such as Places to visit, Things to do In Europe, Best Time to Visit and much more. The best part is that our Europe holiday packages are available from all major cities such as Mumbai, Kolkata, Hyderabad, Bangalore, Chennai, Delhi, Ahmedabad, Cochin and Trivandrum.
Europe is versatile and simply stunning. It's no wonder that Europe Holiday Packages are so popular and are much sought after. The number of countries that you can cover in a single vacation is quite mind-boggling but traveling expands your mental canvas in a way that nothing else can. Lastly, food is one of the more popular reasons people love to go on a vacation to Europe because it packs in a magnificent amount of diversity when it comes to food and drink.
Honeymoon in Europe
For many people, Europe is the ultimate honeymoon destination. Whatever the reason, a Europe trip is certainly going to bring a smile on your face. you won't find yourself short of things to do. Adventure lovers will be thrilled with some of the fantastic things that you can do in Europe such as mountain climbing, bungee jumping or even skiing to name just a few and well, gourmands have nothing to complain about, what with the availability of delicious food and wine no matter where you go. With India Travels and Tours, you can arrange for a bespoke Europe holiday that focuses on just the things you want to do. Naturally, this makes your vacation even more perfect.
DAY 01: Welcome to Munich:
The Tour Manager / Local Representative will meet you outside the airport. Check-in to the hotel and later proceed for dinner.
Note: Joining direct passenger / NRI can check-in on your own at the hotel. The standard check-in time is 1500 hrs. Packed dinner will be provided in case of late arrivals of flight or a long queue at the immigration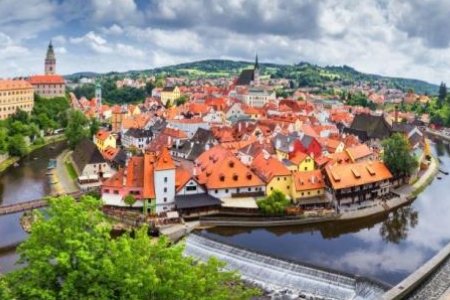 DAY 02: Cesky Krumlov – Prague:
This morning, check out & drive to Cesky Krumlov. Once in town, make your way to the Cesky Krumlov Castle. Surrounded by landscaped gardens, the mighty castle stands on a rock promontory sculpted by the Vltava River. Explore the opulent courtyards, halls, and furnishings, learning about the structure's history from your local guide. Later proceed to Prague.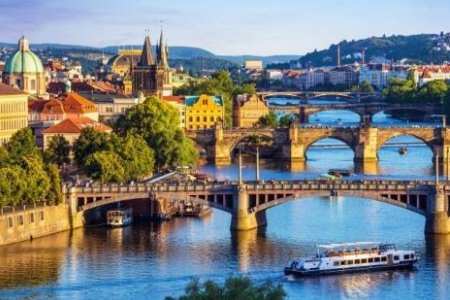 DAY 03: Guided city tour of Prague:
Today, proceed on a guided city tour of Prague: visit a panoramic point on the Prague castle gallery. Next, visit the Old Town Square, see Town Hall, an astronomical clock and the famous Charles Bridge.
The Rest of the day is free OR you have a chance to join us on our Prague Experience tour wherein first we enjoy a local lunch at the Hard Rock Cafe and then we take a ride on a historic tram.
Recommended Optional Activity - Prague Experience (At an additional cost)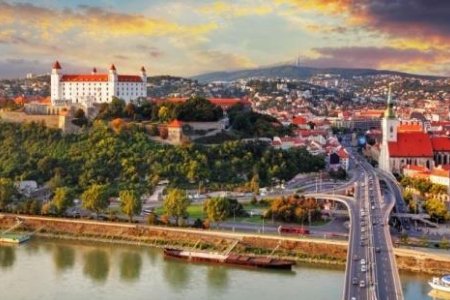 DAY 04: Onto Budapest via Bratislava – Orientation tour of Bratislava:
This morning, check out and drive to Prague. En-route visit Bratislava – the capital city of Slovakia. After the orientation tour of the city spend some free time before we head to Budapest. Later this evening you have a chance to experience the Danube river cruise.
Recommended Optional Activity - Danube River Cruise (At an additional cost)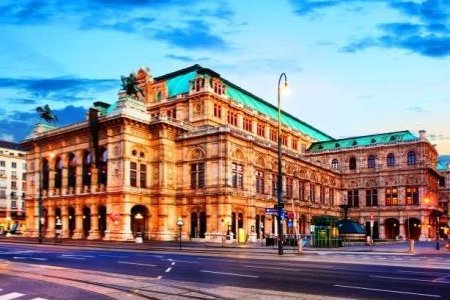 DAY 05: Guided city tour of Budapest – Drive to Vienna:
Today, check-out and proceed for a guided tour of Budapest: see the equestrian statue of St. Stephen and experience the domination of the seven turrets at Fisherman's Bastion, visit Heroes Square, and more interesting sights. Later drive to Vienna.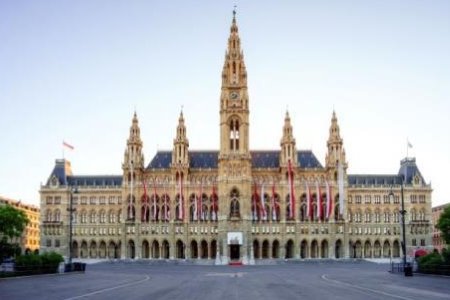 DAY 06:Guided City Tour of Vienna – On to Salzburg:
This morning, check-out and proceed to Vienna for a guided city tour of Vienna: see Opera House, Rathaus, St. Stephen's Church, and many more interesting monuments of this beautiful city. Later, enjoy some free time for shopping before you drive to Salzburg.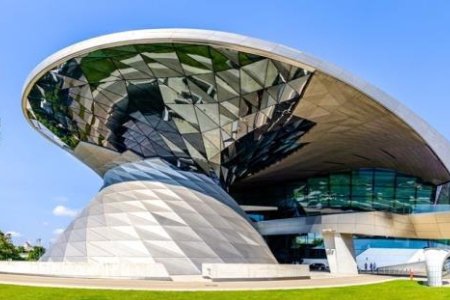 DAY 07: Salzburg Guided City Tour – Guided City Tour Munich - Visit BMW Welt:
Today, we enjoy a guided city tour of Salzburg for a guided walking tour of the city of Mozart and the Sound of Music. Later proceed to Munich. On arrival, we take you on a guided city tour of Munich; see Isator, Marien Platz, Olympic Park, and many more sights. Visit the BMW Welt and have a chance to take photos with futuristic models of BMW cars & bikes.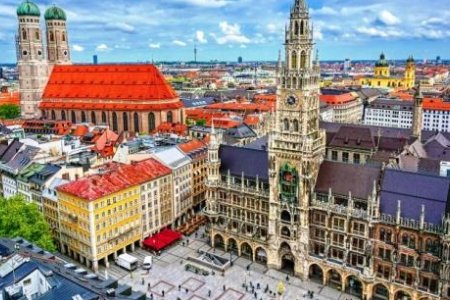 DAY 08: Flyback home with pleasant memories:
Today, proceed to the airport for your flight back home. Do spare a few minutes to share your feedback with your Tour Manager. Your valued suggestions will be most appreciated. Arrive home with pleasant memories of your European tour, which we are sure you will treasure for a lifetime.
Prague :
Guided city tour
Cesky Krumlov :
Guided city tour
Bratislava :
Orientation tour of Bratislava
Budapest :
Guided city tour
Salzburg :
Guided city tour.
Vienna :
Guided city tour
Munich :
BMW Welt in Munich | Guided city tour
Cost of Visa and Medical Insurance for the duration of the tour
All transfers and extensive excursions with entrance fees (as specified in the itinerary) by deluxe air-conditioned coach
Services of a professional, friendly and multilingual Tour Manager or a local Representative. (Subject to minimum 15 customers).
Visa, Passport & Insurance
MEDICAL INSURANCE
Normal insurance charges for the duration of the tour are included in the tour price. However, any passenger above the age of 60 years and those who wish to extend their stay will be required to pay additional charges.
VISA REQUIREMENTS
Single-entry Schengen visa Included
This cost includes documentation, processing, and consulate fees Included
PASSPORT
Passport should be valid for 6 months from the date of departure
Airfare and Transfer for Joining Direct
Tipping is expected from anyone providing your service e.g. Coach Driver, Local Guides, etc. It is mandatory to tip a nominal amount of EUR 3 per person/per day. For the entire duration of this tour which is 08 Days, the total Tips amount is Eur 24 per person to be paid to the Tour Manager on Day 01 of the tour.
Any increase in the airfare charged by the airline on your air ticket (presently calculated as of 15th November 2021)
The tour cost does not include POE charges and passport charges
No porterage included
Private airport transfers
Arrival and Departure PCR – COVID test if required by the airline or Government bodies
How many countries are there in Europe?
There are 44 countries in Europe today.
What is a Schengen visa?
The Schengen visa is a short-stay visa which allows you to travel to any of the Schengen areas for as long as 90 days. If you have a Schengen visa, you can travel freely within any of the Schengen member countries.
What is the best time to visit Scandinavia?
The best time to visit Scandinavia is in summer. Since winters can be quite harsh, summers are your best bet.
What is the biggest city in Europe?
The biggest city in Europe is Istanbul although population wise it's not counted as the most populated city in Europe because it straddles the border between Europe and Asia.
Are Euros acceptable currency all over Europe?
It's possible to use Euros in 19 of the EU countries. These include countries such as Austria, Belgium, Cyprus, Estonia, Finland, France, Germany, Greece, Ireland, Italy, Latvia, Lithuania, Luxembourg, Malta, the Netherlands, Portugal, Slovakia, Slovenia and Spain.
Can I drive across Europe?
Yes, it's possible to drive across Europe, and you get to cross multiple country borders. However, do make sure that you have the appropriate driving license and that your rental company allows you to take the car across borders.
What is the best time to visit Europe?
The best time to visit Europe is during the summer. The weather is perfect and there are a host of festivals and events which are planned around this time specifically./p> Which is the best European country to visit?
France. It has a little of everything – culture, chic people, beautiful natural landscapes, delicious food, the Alps and cheese!
Where should I start my European vacation?
The best way to go about your European vacation would be to begin in London. From there, you can travel to Paris via the English Channel that you can cross by ferry.
What is the cheapest way to travel through Europe?
The cheapest way to travel through Europe is by bus. Some bus services are extremely cheap, but tickets need to be booked a month ahead for popular routes.