WE MAKE VACATIONS MAGICAL
Dubai 3 Nights Tour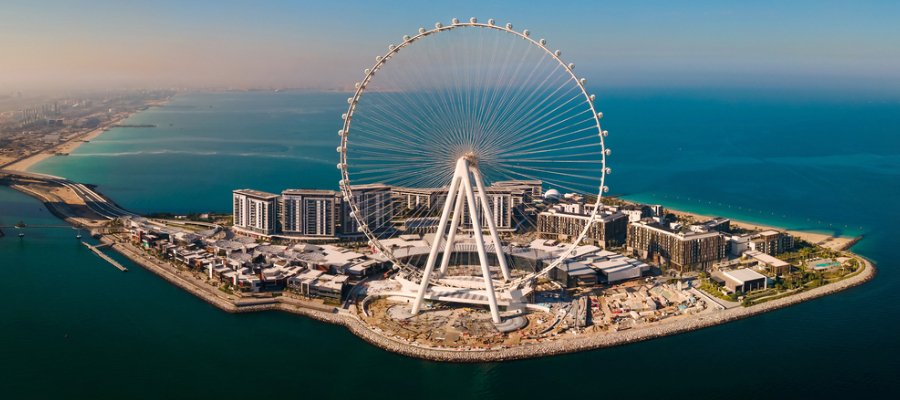 About Dubai Holidays
Truly a global city of the future, Dubai is less of a city and more of an experience. And the experience that is Dubai, is best explored with ITT Dubai tour packages. They offer you a wide range of choices to plan the perfect Dubai tour and get your fill of the best it has to offer. Take brief break with a Dubai holiday lasting 3 nights and 4 days or live like a Sheik with a leisurely vacation lasting over 6 nights and 7 days. A memorable experience is guaranteed regardless of which Dubai tour package by India Travels and Tours you choose.
Why Choose Dubai Tour Packages from Us
Every Dubai holiday package is a curated collection of experiences put together by the travel experts at ITT, who are themselves seasoned travellers, having taken a Dubai holiday many times. This means that no one else can take you on a Dubai tour like India Travels and Tours can. Furthermore, ITT india understands that no two Dubai packages are alike and everyone has different expectations from a Dubai tour package. You, therefore, have the freedom to customize a Dubai holiday that checks all your boxes of things to do in Dubai. In keeping with social distancing norms, you can even book Dubai trip packages online for the utmost convenience and personal safety.
Wherever you live in India, Dubai beckons as it enjoys direct connectivity with all the major cities of India like Mumbai, Delhi, Kolkata, Chennai, Bengaluru and Hyderabad. So, pack your bags and get ready for the ultimate desert vacation. Read on to find out more about your dream Dubai vacation.
Honeymooning in Dubai
Dubai is the perfect honeymoon destination for couples looking to honeymoon in fast-paced cosmopolitan cities with tons of excitement around every corner. When you book a Dubai tour package for your dubai honeymoon, you book a trip to an exotic paradise that fuses its native Arabian traditions with all of the luxuries of the West. Dubai is a cultural melting pot where you can rub shoulders with people from all over the globe, not to mention enjoy a diverse medley of cuisines. Then, of course, there is the rugged beauty of the desert and the adventures you can experience during your Dubai tour, whether you plan on enjoying a day at the races or taking a desert safari to watch the exotic shimmy of a belly-dancer. India Travels and Tours Dubai trip packages guarantee your honeymoon lasts longer than the time you actually spend in Dubai thanks to all the memories you will create together.
During your romantic Dubai holiday there are plenty of fun-filled activities to squeeze into your Dubai tour package ranging from shopping at the massive Dubai Mall to sailing along the Dubai Creek in a dhow whilst enjoying a romantic dinner and soaring up to the observation deck at the Burj Khalifa to add a spark of adventure to your marriage.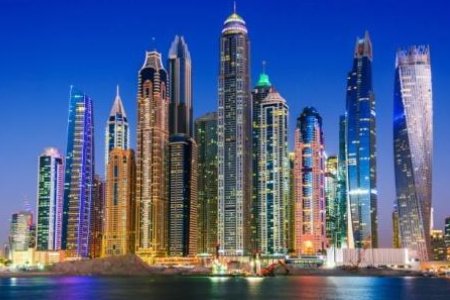 DAY 01: Arrive Dubai / Sharjah:
On arrival at Dubai International Airport / Sharjah International Airport, you'll be transferred to your hotel. Upon arrival check in to the hotel and relax.
Dubai as a city which was formerly a desert has now become a Paradise for tourists. Dubai is now crowned as the city of the future and once predicted to be the most luxurious city in the world. Dubai has become one of the world's top tourist destinations. The most populous city in the United Arab Emirates has varied tourist attractions to suit every taste.
DAY 02: Dubai: Dubai City Tour – At the Top Burj Khalifa – 124th Floor (Non Prime Hours):
After breakfast get ready for a day full of sightseeing and experiences. First proceed for a City tour. Experience the historic sites and vibrant cosmopolitan life of Dubai on this comprehensive sightseeing tour of the city. Dubai has a myriad of stunning and world-famous tourist attractions and places of interest. An interesting insight into Dubai's past drive through Meena Bazaar, Shindagha area, Gold Souq, Union Flag Pool, Jumeirah Mosque, Dubai Water Canal Project. Photo Stop at Saga World- View handpicked artwork, jewellery, Islamic art and calligraphy, Renaissance-inspired woven carpets and even furniture made with gold and silver. (Stop Duration 20 Mins), Kite beach / Jumeirah Beach / Burj Al Arab (Photo Opportunity) (Stop Duration 15 Mins)Drive through Jumeirah area - Jumeirah Beach Hotel, Wild Wadi, Burj Al Arab, Souq Madinat Jumeirah, Al Qasr Madinat Jumeirah, Dubai College, Dubai Tram Line, Dubai Media City, Palm Island, Photo Stop at The Pointe (Stop Duration 10 Mins) enjoy the picturesque beauty of the Atlantis and spend time seeing looking around at the shops and restaurants, Drive through Al Barsha, Mall of Emirates, Downtown / Business Bay, Dubai Mall / Burj Khalifa, Zabeel Park / Dubai Frame, Zabeel palace and finally drop at the Dubai Mall for a visit to the Burj Khalifa. Get ready to enter the record books and experience a journey through Dubai's exotic Arabian heritage, the extraordinary story behind Burj Khalifa as the new icon for the Middle East, and view the spectacular panorama from the observatory At the Top, Burj Khalifa. Explore the unique, interactive Burj Khalifa multi-media exhibits. Ascend to Levels 124 and 125 via the high-speed elevators, and soak in the 360-degree views from 1,483-feet (452 meters) up.
Take a closer look at the world below through avant-garde, high powered, telescopes. Step out onto the world's highest public outdoor observation terrace overlooking the ever growing skyline of Sheikh Zayed Road and surrounding panorama. Integrate reality and special effects with At the Top Green Screen Photography. Browse exclusive Souvenirs from the At the Top Retail Boutique. Return to hotel for a comfortable overnight stay.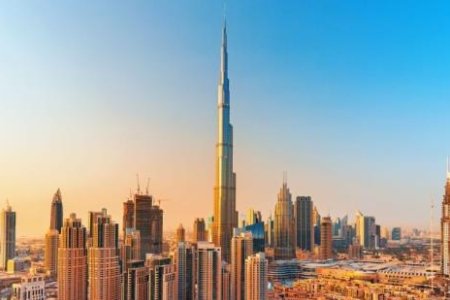 DAY 03: Dubai: First half of the day at leisure - Desert Safari with Barbeque Dinner:
After breakfast, first half of the day will be at leisure as you still wait for the on arrival PCR test result. Later in the day you will be picked up from hotel for the Desert Safari around 03:00 PM. Experience the magic of Desert Safari in Dubai as we take you into the heart of the desert on an adventurous Roller coaster drive on the high sand dunes. Enjoy the thrill of dune bashing. Also enjoy Belly Dancing and BBQ dinner. Return to hotel for overnight stay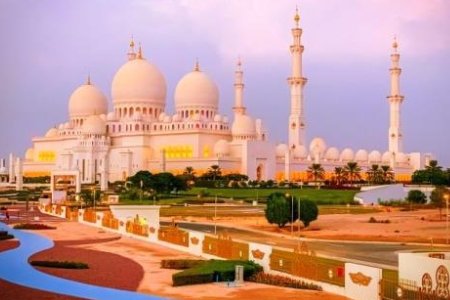 DAY 04: Dubai – Abu Dhabi City Tour with a visit to Shaikh Zayed Mosque – Check in to Yas Island Hotel - Access to Ferrari world:
After breakfast, check out from your hotel in Dubai and proceed towards Abu Dhabi. Abu Dhabi, the capital of the UAE, is a gem to discover. Wander around the city's cultural landmarks and be mesmerized by the magnificent skyline it has worked on through the years.
Proceed for an Abu Dhabi city tour, Abu Dhabi is the largest of the seven Emirates. Abu Dhabi City Tour will allow you to visit a selection of carefully chosen highlights of the UAE's lovely capital. Enter a world where Islamic designs and elements feature on modern architecture, The things to see and do are endless in Abu Dhabi with the vibrant capital bursting with activity that include world famous museums, state-of-the-art theme parks, theatres, designer golf courses, spas, restaurants, shopping malls, luxurious hotels, sports and so much more. Sneak a peek into the relaxed modern city life in Abu Dhabi as you are driven to the heart of the city, along the Corniche. Continue your tour with the famous attraction - Qasr Al Watan. Marvel at the beauty of Arabian craftsmanship at the presidential palace of the capital, Qasr Al Watan. Proceed further by a visit to the discover the emirate's past with a visit to Heritage Village, a reconstruction of a traditional oasis village that features the desert way of life. End your tour by marvelling at the grandiose Emirates Palace along the way and remember to take photos.
Explore the majesty of the Sheikh Zayed Grand Mosque - one of the world's largest mosques, a palatial architectural wonder that is rising majestically from manicured gardens and visible from the bridges joining
Abu Dhabi Island to the mainland, the Sheikh Zayed Grand Mosque is an impressive welcome to the city. With more than 80 marble domes on a roof-line held aloft by 1000 pillars and punctuated by four 107m-high minarets, it's a masterpiece of modern Islamic architecture and design. After city tour ends proceed towards your hotel in the Yas Island for check in.
In the later part of the day, take the shuttle bus from your hotel to the entrance of the Ferrari World. Ferrari World is the world's first Ferrari theme park and largest attraction of its kind. The Park offers more than 20 Ferrari-inspired rides and attractions, including a diverse array of rides for all ages and interests. Visitors will enter a stunning world where the Ferrari passion, excellence, performance and technical innovation come vibrantly to life. Along with rides, the visitors can also browse and shop from the several retail outlets that are located throughout the park including the largest Ferrari Store in the world and a Ferrari boutique that specializes in creating personalized souvenirs for Ferrari lovers. The park provides you a true Italian dining experience (at your own expense) to complete fun filled visit to the park. After spending time at the park return to hotel for a comfortable overnight stay.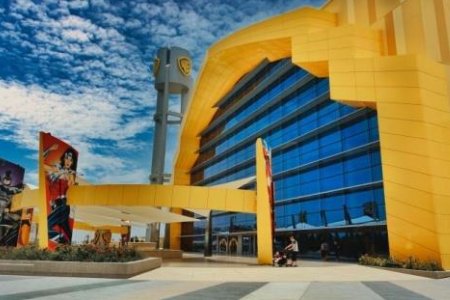 DAY 05: Yas Island – Access to Warner Bros Park:
After breakfast, take the shuttle bus from your hotel to the entrance of the YAS Water World OR Warner Bros Park
Warner Bros Park: -
Set to be one of the world's largest indoor theme parks when it opens on Yas Island on 25 July 2018, Warner Bros. World™ Abu Dhabi will bring together all your favorite Warner Bros. characters and stories under one roof to offer you an enthralling, captivating day out for all the family. Walk through the iconic Warner Bros. shield and be transported to a whole new world of action, adventure, wackiness and more, in which you can create and enjoy many a memorable moment with family and friends!
Six truly immersive lands - Warner Bros. Plaza, Gotham City, Metropolis, Cartoon Junction, Bedrock and Dynamite Gulch - will come together to create an unparalleled fan experience. Expect everyone from Batman to Bugs Bunny, Superman to Scooby-Doo amongst 29 state-of-the-art thrilling rides, a host of interactive family-friendly attractions and unique live entertainment. There are also multiple dining options, from grab-and-go to full-service sit-down restaurants and cafes, and a variety of enticing retail offerings from which you can choose your favorite Warner Bros. inspired souvenirs. After spending the day at the park return to hotel for a comfortable overnight stay.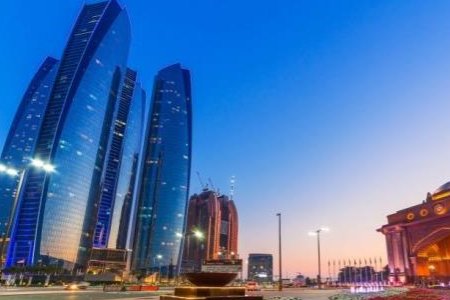 DAY 06: Island – Dubai - Departure:
Post breakfast; check out from your hotel in Yas Island and transfer to Airport on seat in coach basis to catch your onward flight.
The itinerary is tentative and subjected to change without prior notice. The final Itinerary will be handed over on the day of arrival.
Dubai :
Half Day Dubai City Tour on seat in coach basis | Desert Safari with BBQ Dinner on seat in coach basis | Visit the Burj Khalifa-124 floor-non prime time on seat in coach basis
Abu Dhabi :
Abu Dhabi City Tour with a visit to Shaikh Zayed Mosque on seat in coach basis
Yas Island :
Access to 2 parks - Ferrari world /Warner Bros Park
Flight Information:
Return economy class airfare as per the itinerary for Ex-India Passengers
Cost of the ticket taxes for the above itinerary as on 23th Feb'22 for Ex-India Passengers
Transfers:
Dubai/Sharjah airport Arrival transfers on private basis
Inter Hotel transfers on seat in coach basis
Departure transfers to Sharjah/Dubai airport T1/T2/T3 from Abu Dhabi hotel on seat in coach basis
Others:
5% VAT Included
TCTP Included
Visa, Passport & Insurance
MEDICAL INSURANCE
Travel Insurance as required for the package (For guests till 55 years of age)
VISA REQUIREMENTS
UAE Visa Charges Included
PASSPORT
Passport should be valid for 6 months from the date of departure.
Flights for Joining Direct
GST & TCS as applicable
OK To Board Charges
Tourism Dirham Charges
Guaranteed early check in or late check out. This is completely at the discretion of the hotel and we can only put in a request for the same.
Tips and porterage
Drinks including Water during meals / sightseeing tours are not included
Surcharges as applicable due to peak season, surcharge dates, trade fair dates, any block out dates
Any services not mentioned in the inclusions list
Block Out Dates: The prices will not be valid for any block out date/ period which is informed during confirmation of the booking; if any change in the price, the same will be applicable for all bookings and to be borne by the customer.
How much does a Dubai tour package cost?
Dubai ranks among the top-visited destinations in the world. Dubai tour packages available at India Travels and Tours ranging from Rs. 9 000.00 INR for 4 nights /5 days up to Rs. 1 00 000.00 for 4N 5D. There are packages that can be customized as per the user's requirements.
What is the best time to plan a Dubai tour?
People love traveling to Dubai all around the year. If you are still looking for the best time for a Dubai tour to enjoy the artificial beaches, outdoor activities, exciting events, and live entertainment. If you like summers, June to August is the best time. Whereas if you want a pleasant climate November to March is recommended for a Dubai trip as The winter season starts to fly.
Which are some of the most visited places on a Dubai trip?
There is an endless list of famous places in Dubai and a plethora of things to do on a Dubai trip. Dubai really has it all, with everything from larger-than-life theme parks to impressive shopping malls. In recent years, Dubai has emerged as one of the most urbane and trendy destinations in the world. In fact, you will either need a month-long vacation or several shorter trips to explore the entire Dubai. Few famous attractions include Burj Khalifa at the top, Legoland, Dubai Aquarium, IMG world of adventure, etc.
What is the most convenient mode of transportation in Dubai?
A very simple answer to that is 'Dubai metro'. The Dubai metro is one of the world's most advanced metro systems and is the most convenient mode of transportation in Dubai. There are also many other modes of transportation which one can choose once in Dubai are taxis, buses, the monorail, and water taxis. To book a cab in Dubai, call a taxi or use Uber or Careem, which are both app-based cab services. If you want to go exploring, you could also rent a taxi.
Will I get a visa on arrival in Dubai?
As an Indian passport holder, you can get a visa on arrival in Dubai for a maximum of 14 days provided you meet the requirements. Simply disembark from your flight at Dubai International Airport and proceed to immigration, where a free 30-day visit visa will be stamped on your passport, and enjoy your Dubai tour.
How long is the flight from Dubai to Mumbai?
The flying time for your Dubai trip from Mumbai is 3hrs 10mins to 3hrs 35mins. The distance from Mumbai to Dubai is approx. 1920 kilometers.
Can you consume alcohol in Dubai?
Consumption of alcohol is no longer a criminal offense in Dubai, but a person can only consume alcohol in licensed restaurants, bars, pubs, and clubs. A person must be at least 21 years old to drink legally in Dubai. However, you cannot consume alcohol in public, and public intoxication is a punishable offense.
Do female travelers need a hijab in Dubai?
No, ladies traveling to Dubai need not wear a hijab while sightseeing or moving around the city. There no such dress code. However, ladies should cover their heads and shoulders while visiting mosques and certain public places on their Dubai trip.
Can I use my Indian driver's license in Dubai?
NO! with the regular Indian driver's license you cannot DRIVE in Dubai, or anywhere else in UAE.
When is the Dubai shopping festival held?
The Dubai festival is now the world's longest-running shopping festival. It begins at the end of December every year and ends by early February. There is a number of activities such as live shows and events, raffles, performing arts, concerts, etc.
Is Dubai open on Fridays?
Fridays are known for Jummah Prayers in Dubai and hence banks, government, and private offices are shut as it is a weekly off. However, all the tourist places, malls, restaurants, shopping centers are open except few shops which shut down for an hour or so. So, if a Friday comes in your Dubai trip, it wouldn't be a problem.
Is Dubai an expensive city?
Yes, Dubai is an expensive city, but not exorbitantly so for travelers on a holiday. Dubai ranked 58th most expensive city in the world. Yet, the city offers relatively good value for money for all their travelers.
How far is Dubai from Abu Dhabi?
The distance is approximately 170 Kilometres. You can choose the mode of transport accordingly. Buses in Dubai are very comfortable, one can also take a taxi. However, traveling by road or metro is convenient and a better option on a Dubai tour.
What are some of the activities to do in during your Dubai tour?
Visiting the BurjKhalifa, go skydiving, have a lake ride at the Dubai Fountain, go on a desert safari with a BBQ meal, ride the rides at the Wild Wadi waterpark, go hot air ballooning, and more are some of the things you can do on your Dubai tour.
What currency is used in Dubai?
The currency in Dubai is the dirham.
How many days is enough to explore when on Dubai tour?
There are no fixed number days to see everything Dubai has to offer. A minimum of Three days, on the other hand, puts you in a comfortable position from which to see some of the city's top attractions.
Is it necessary to exchange money before visiting Dubai?
Yes, having cash before you arrive allows you to obtain transportation and other necessities such as food and drink more quickly and a hassle-free Dubai trip.
Is Dubai a safe place to visit for tourists?
Dubai is generally safe to visit for tourists since Dubai has a very low crime rate.
Dubai Visa
All Indian passport holders require a visa to undertake a Dubai tour. A Dubai tourist visa is most appropriate for Indians travelling to the UAE for a Dubai holiday or even short family visits. The type of visa required to enter Dubai for a Dubai holiday will depend on several factors such as nationality, the purpose of your planned visit and duration. Indian passport holders travelling to UAE for tourist purposes can apply for Dubai visa online . Once your visa application is approved, you will receive an approved visa copy via email.
Dubai COVID 19 Tourist Guide
Guidelines: In Dubai, all tourism facilities have re-opened and are happy to host visitors once more. All required tourist facilities have been monitored to ensure compliance with the COVID-19 tourism guidelines. All the citizens and transit passengers must have a valid negative PCR test. The names on the PCR Certificate should be as per the name on the passport.
Attractions, observation decks, public transportation, parks, beaches, pools, shopping centres, restaurants and cafes are all accessible and fully functional. One important thing to keep in mind is that any other test certificates including antibody tests and home testing kits are not accepted on your trip to Dubai. Visitors are asked to follow all safety precautions. Along with this it is also important for all tourists to install and register their details in the COVID-19 DXB app. Click here to know more about the Dubai COVID 19 Guidelines.