WE MAKE VACATIONS MAGICAL
Assam - Meghalaya Tours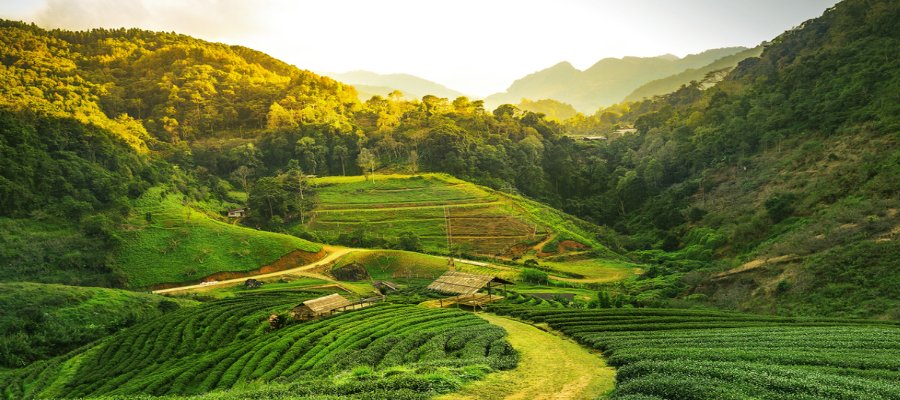 About North East Holiday:
The 'Land of the 7 Sisters' is an extremely underrated holiday destination that has seldom been explored to its fullest. But with India Travels and Tour India's North East holiday packages you can enjoy an exotic vacation right here in India. A vacation to the northeast may not figure high on many travel lists, but a North East holiday is an adventure that a few have experienced. India Travels and Tour India's North East tour packages come in many sizes, from a compact 2 nights and 3 days stay to an all-encompassing 15 nights and 16 days' vacation. And with prices ranging from INR 15,999 to INR 1,06,999, this is your chance to enjoy an unforgettable North East tour.
With India Travels and Tour India, your North East trip will be a hassle-free experience that will have you coming back again and again. With an unparalleled experience of creating dream holidays, India Travels and Tour India pays attention to even the smallest detail of your North East tour package. Our team of experts, who have years of travel experience, craft the perfect holiday for you. You will find that care and attention to detail at every step in your North East holiday package as well. When you travel with us, we take care of the nitty-gritty while all you must do is enjoy your holiday.
You can even book your North East tour package holidays online through our website or simply pay us a visit at your nearest India Travels and Tour India branch. Your journey to the northeast begins at the airport from all major cities such as Mumbai, Delhi, Pune, Kolkata, Chennai, Bengaluru and Hyderabad. Keep on reading to find out more about things to do, places to visit, the best time to visit and much more.
About North East
Originally a group of seven north-east states of Arunachal Pradesh, Assam, Meghalaya, Manipur, Mizoram, Nagaland and Tripura, the seven sisters welcomed their new brother, Sikkim, in 1975. Surrounded almost exclusively by India's international neighbours, the northeast has developed a unique culture of its own that reflects the region's historical and geographical diversity. The hardy exterior of the rocky terrain hides a warm heart that welcomes visitors with genuine warmth. People open their hearts, and often their houses, to make you feel welcome to their homeland. They are fiercely proud of their culture and are protective of their way of life.
Here you can experience the colonial heritage in all its splendour and connect with the exciting mystic of a land that still hides many secrets. Here you will find Asia's cleanest village and bridges moulded out of living roots. Feel the adrenaline rush as you encounter a Rhino in the wild and calm your cantering heart at the monasteries that dot the mountains like some jewels strewn on an emerald robe. The magic of Darjeeling and the transcendent beauty of Meghalaya eagerly await to be experienced. The people here celebrate their festivals with songs and dances and share their culture with their food. If you're ready to experience all this and more, simply book yourself a India Travels and Tours North East tour and enjoy your northeastern sojourn.
Food in the North East
With so many diverse cultures calling the northeast their home, the region boasts of a wide culinary palette that will colour your taste buds with new and exciting flavours. Here are our picks of the food that you should try on your vacation to the northeast.
Khar - Ubiquitous Delicacy
This Assamese dish uses beaten pulses, raw papaya and red rice as a base to concoct a much-loved delicacy that is a staple of almost every meal.
Galho - Familiar Food
Akin to the khichdi that we all love, Galho also adds meat to the mix to give it that northeast twist. The smoked meat adds texture to the dish while axone (fermented soybean) adds extra zing.
Iromba - Fishy Favourite
This star of Manipuri cuisine counts fermented fish as one of the ingredients to liven up a dish that is made up of mashed potatoes, yams, bamboo shoots, mushrooms, fresh greens and red hot chillies. Iromba has a strong and pungent taste with a simple flavour profile.
Kappa - Unusual Snacks
Kappa is the perfect street food to be had on the go while exploring the streets of Meghalaya. A piping hot bowl of Kappa will warm you in the chilly weather of Meghalaya. Mostly made using chicken and fresh garden herbs, chicken entrails are one unusual ingredient that sets this one apart from a regular chicken soup, book your northeast holiday from India Travels and Tour India now!
ArsaBuhchiar - Savoury Goodness
Coming from Mizoram, ArsaBuhchiar is a savoury rice porridge that is served with herbs and a side of chicken. The blend of local spices, with the hearty rice base, make this dish a heavy snack to be enjoyed on cold, rainy afternoons. There's another variation of this porridge, Sanpiau, that includes an array of spices but excludes the chicken.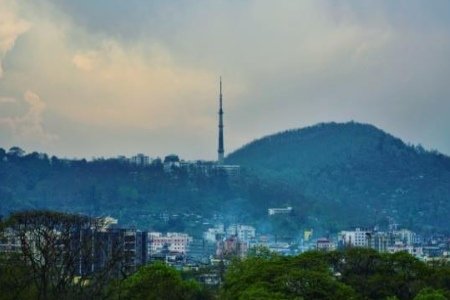 DAY 01: Guwahati (Assam)
Arrive Guwahati airport and transfer to hotel. Rest free at leisure. Overnight in Guwahati. Note: Tourists coming down from other cities on their own and have to reach Guwahati latest by 14:00 hrs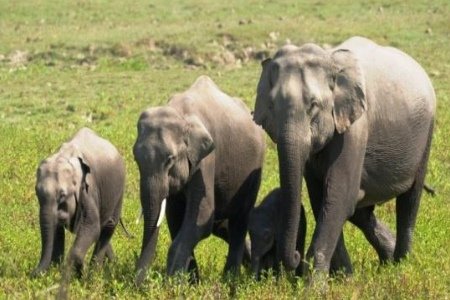 DAY 02: Guwahati - Kaziranga (200 kms / 4 hrs)
After Breakfast drive to Kaziranga. Check in hotel. Evening free. Overnight at Kaziranga.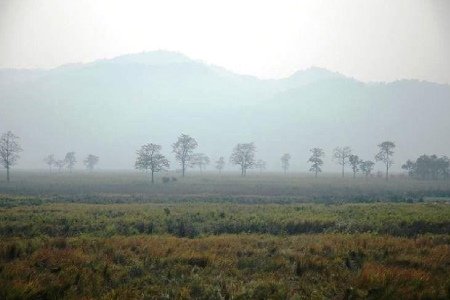 DAY 03: Kaziranga National Park
Today after breakfast, proceed to Kaziranga National park, it's a world heritage site famous for the Great Indian One Horned Rhinoceros. The landscape of Kaziranga is of sheer forest, tall elephant grass, rugged reeds, marshes and shallow pools. Kaziranga also has a good number of Tigers and is home to a large breeding population of Elephants, Wild Water Buffalo and Swamp Deer.Overnight at Kaziranga. Note: If Kaziranga National Park is not in operational then visit Kaziranga National Orchid & Bio diversity Park
DAY 04: Kaziranga - Shillong (260 Kms / 6 hrs drive)
After breakfast, drive to Shillong. En route witness the Umiam Lake. Shillong became the first capital of the State of Meghalaya. Located in undulating pine covered hills, the city has a milder climate than tropical India. The city centre is 1496m above sea level and currently has a population of around 270,000. Home to several waterfalls, it is also known as the Scotland of the East. The British legacy is still visible in the architecture and food habits of the population. Overnight in Shillong.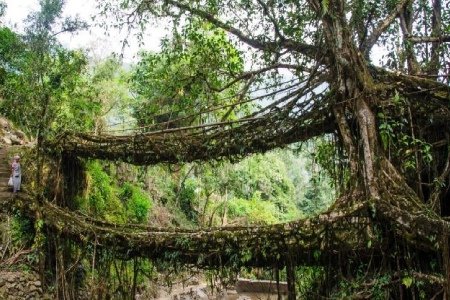 DAY 05: Shillong – Cherrapunjee – Shillong (60 Kms / 2 Hrs-One Way)
After breakfast drive to Cherrapunjee, the wettest place on the earth, for an awesome day trip. Cherrapunji in Meghalaya is one of the wettest places on the planet and the only place in India to receive rain throughout the year. The town of Cherrapunji is nestled in the East Khasi Hills about 50 km southwest of the state's capital, Shillong. Cherrapunji, also known as Sohra or Churra, means 'the land of oranges'. The cliffs of Cherrapunji also offer stunning views of the plains of Bangladesh. Visit to Seven Sister Falls, Nahkhalikai Falls, Mwasmai Cave , Ramakrishna Mission & eco – park.. Drive back to Shillong for overnight stay.
DAY 06: Shillong - Mwallynong - Shillong
After breakfast drive to Mwallynong, the cleanest village in Asia (100 kms / 3 hrs drive approx), also known as 'God's own Garden'. With over 80 households, the village gives the ambiance of walking in a well maintained park !
Later drive to Dawki, a village of the Jaintia community whose prime occupation of fishing. Be mesmerized by the beauty of the Umngot river, famous for its crystal clear water, so clear that when seen from a distance, it appears as if the boat is floating in mid-air! Later proceed to Shillong for overnight stay.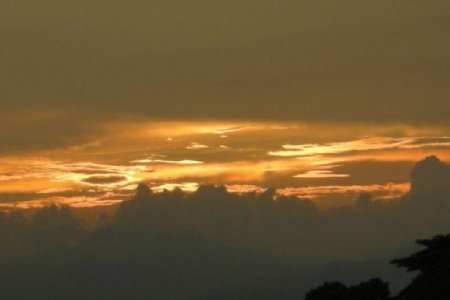 DAY 07: Shillong - Guwahati (100 Kms / 2.5 Hrs)
After breakfast drive to Guwahati Airport for onward journey.
Kaziranga :
Kaziranga National Park
Shillong :
Nohkalikai Falls | Mawsmai Cave | Umiam Lake | Ramakrishna Mission
Cherrapunjee :
Seven Sister falls
Accommodation in the above mentioned hotel or similar category hotels/ resorts.
Daily Breakfast (except on the arrival day).
Daily dinner (except on the departure day)
One Round Jeep Safari in Kaziranga National Park
One Round Elephant Safari in Kaziranga National Park
01 Bottle mineral water per person per day
Vehicle for all transfers and sightseeing will be as per suitable group size . (Ac will be switched off during Hilly drives)
All toll taxes, parking charges, driver allowanrces.
Cost for Airfare, Train fare, Insurance Premiums, Rafting Charges
Any other meal not mentioned in inclusion.
Any other destination not mentioned in itinerary.
Any monument entrance fees, camera fees, guide charges.
Any expenses of personal nature
GST as applicable
Your holiday in the northeast will be underscored by a series of adventures that will give you an adrenaline rush and get your heart beating. Here are some much-recommended things that you should try in the northeast tour.
Trekking at Tawang
This is a highly endorsed activity when you're anywhere in for the northeast trip. The stunning landscapes make amazing backdrops for your treks that pass through some of the most challenging terrains you'll find. The crisp mountain air braces you for the long treks that can last for hours if not days. Make sure you take the time to acclimate yourself to the altitude before heading off.
River Rafting at Kalimpong
The entire northeast is crisscrossed by rivers that offer many opportunities to explore the land from a different perspective. Rafting is not only an adventure, but it is also a great way to check out the sights. A rafting trip can save you hours of walking on a sightseeing tour.
Rock Climbing in Cherrapunji
The rugged terrain of the northeast is a veritable amusement park for adventure seekers. Cherrapunji offers a wonderful opportunity for those who revel in the exciting sport of rock climbing. One of the wettest places on earth, Cherrapunji challenges the best in the sport, but also supports and encourages the first-timers with gentle persuasion.
Camp Overnight on the Khasi Hills
The best part of overnight camping in the northeast is the uninterrupted views of a spectacular starlit sky that really shines in the absence of the usual light pollution. Include a camping trip when you book your northeast holiday from India Travels and Tour India and get ready for the best camping trip under the stars.
Find Solace at Tawang Monastery
The Tawang Monastery is an island of peace even in the tranquil environs of Tawang. Take some time for introspection and try to find your equilibrium surrounded by spirituality. If you're visiting at the right time, you can catch a live performance of Cham, the traditional dance performed by the monastery's monks. Intricate in nature and graceful in execution, it is one performance you simply must not miss.